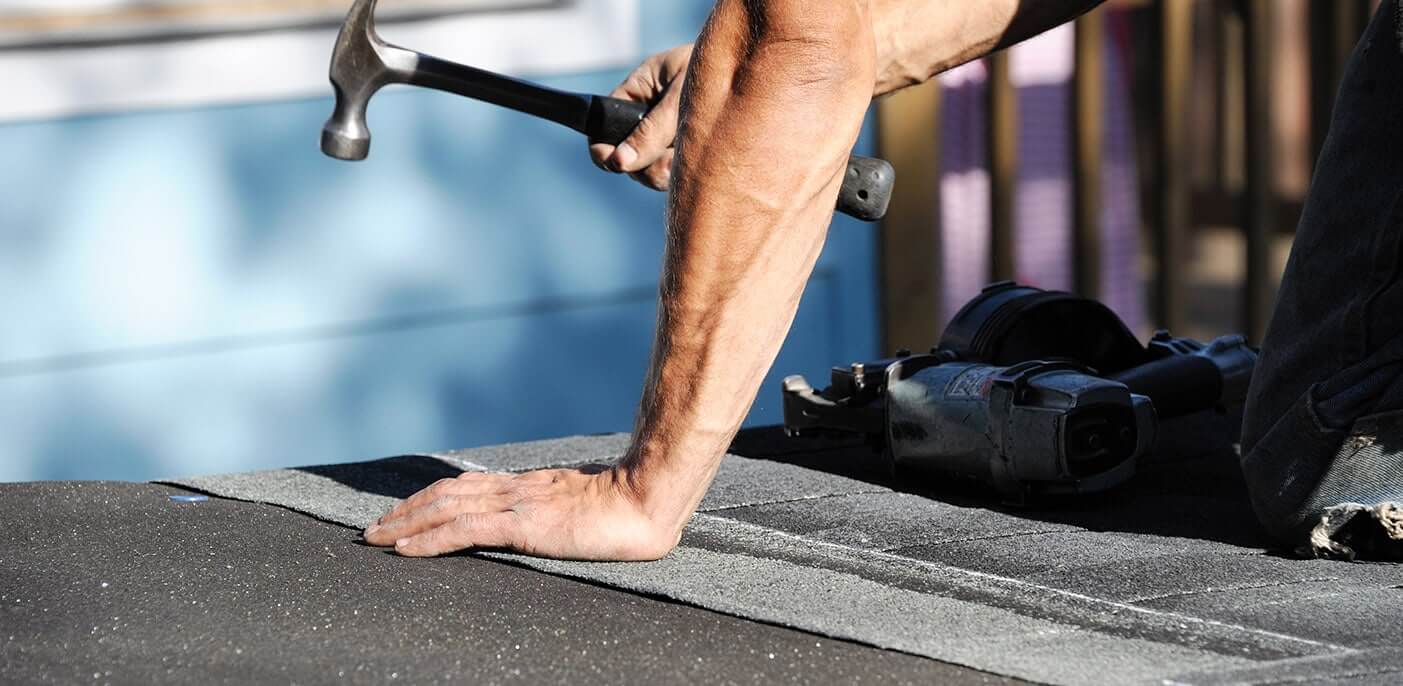 Protect Your Home
A simple roof leak can have devastating effects on your home, business, and rental property. A roof leak is just a symptom that tells you that you have a problem. When caught early, you can avoid expensive ceiling and other interior damage, structural problems, electrical issues, and mold. Typically, fixing the roof leak is a fraction of the cost of dealing with the resulting damage – that is, if you act quickly.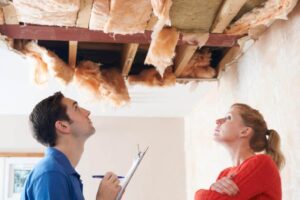 Leaky Roofs
A roof leak is more than just annoying; it can lead to severe water damage and even threaten the structural integrity of your home. If your roof leaks, it is important to take care of it immediately.
It is also important to regularly check your home for evidence of leaks or water entry. Look especially for water stains on ceiling tiles, mold and other evidence of moisture. If you find any signs that water is entering your home, locate the lead from the inside of the home and then take the steps necessary to repair the leak in the roof.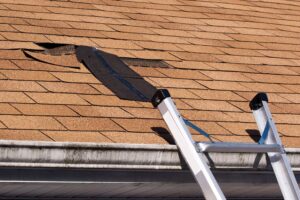 Loose and Damaged Shingles
Loose or damaged shingles can compromise the look and the strength of your roof. Look for missing and damaged shingles (damaged shingles might be curled, cracked, or torn) on your roof or around your property. If this type of damage is localized, roofing repairs might be able to address the problem. More extensive damage might necessitate roof replacement.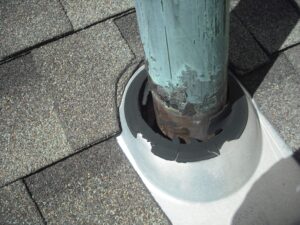 Leaky Pipe Collars, Flashing and Chimneys
Also keep in mind that not only the roof itself, but the chimney, ventilation pipes and roof flashing can also become damaged. Be sure to inspect them for damage as well. If you suspect that any of these items are showing wear and tear, don't hesitate to give us a call.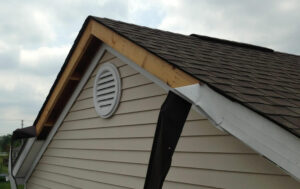 Fascia Wind Damage
In our area we often get high gusty winds or the occasional strong storm which can cause your home's fascia to be partially removed or become completely missing. Volpe Enterprises can assess the damage and replace it.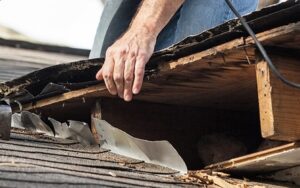 Rotting Wood
Given enough time and the right conditions, rot can completely destroy wooden building materials. Because of its tendency to spread, rotten wood should be repaired as soon as it is discovered. If rotten wood is not replaced in a timely manner, you will only face more serious and extensive repairs down the road. Ultimately, serious enough wood rot can even compromise your home's structural integrity
Proper Roof Ventilation
Ventilation is a system of intake and exhaust that creates a flow of air. Effective attic ventilation provides year-round benefits for all types of roofing systems, creating cooler attics in the summer and drier attics in the winter, protecting against damage to materials and structure, aiding in reducing energy consumption and helping to prevent ice dams.
Major Structural Damage
Storms and high winds damage roofing indirectly by causing tree limbs and entire trees to fall on the roof. Structural damage from impacts can range from small punctures in the roofing and roof sheathing to the complete collapse of the roof or roof section.
Why Choose

Volpe Enterprises?

Quality Products
& Installation