Most Trusted Roofing Company In Pennsylvania

With over 50 years of experience, Volpe Enterprises has become the most trusted roofing company in Pennsylvania. Our roofing contractors take pride in the work they do. Our motto is "quality, honesty and integrity" and we will see to it that our clients are completely satisfied with the end result.
Customer satisfaction is proven by the many recommendations we receive from past clients. The finest compliment we can receive is knowing that we are highly recommended for our roof installation expertise.
You can depend on Volpe for all your roof installation needs. We will consult with you and help you determine which product is best for you. We offer a variety of shingle types to suit every need. The end result is a quality roof provided by expert installers.
Your exterior home improvement and renovation projects are in good hands with Volpe Enterprises. From roof replacement to siding installation, we will make your home exterior like new. Repair & restore your home with the Volpe remodeling pros!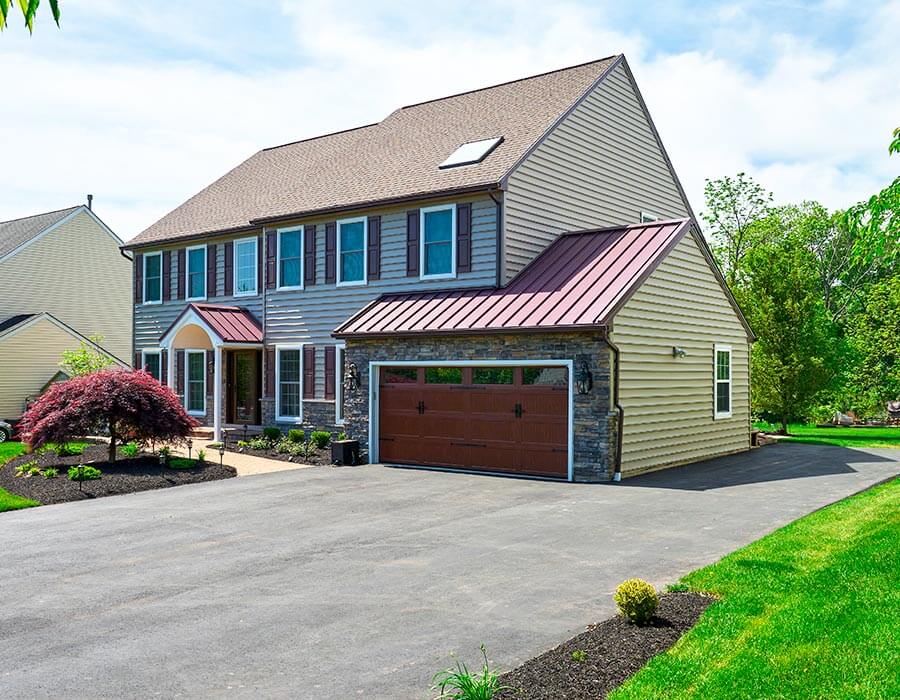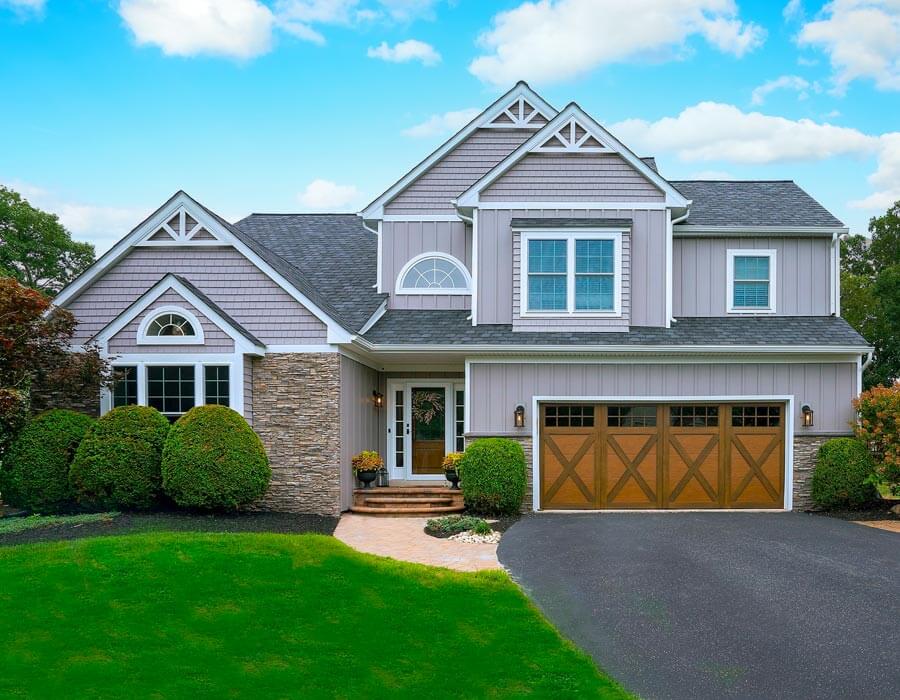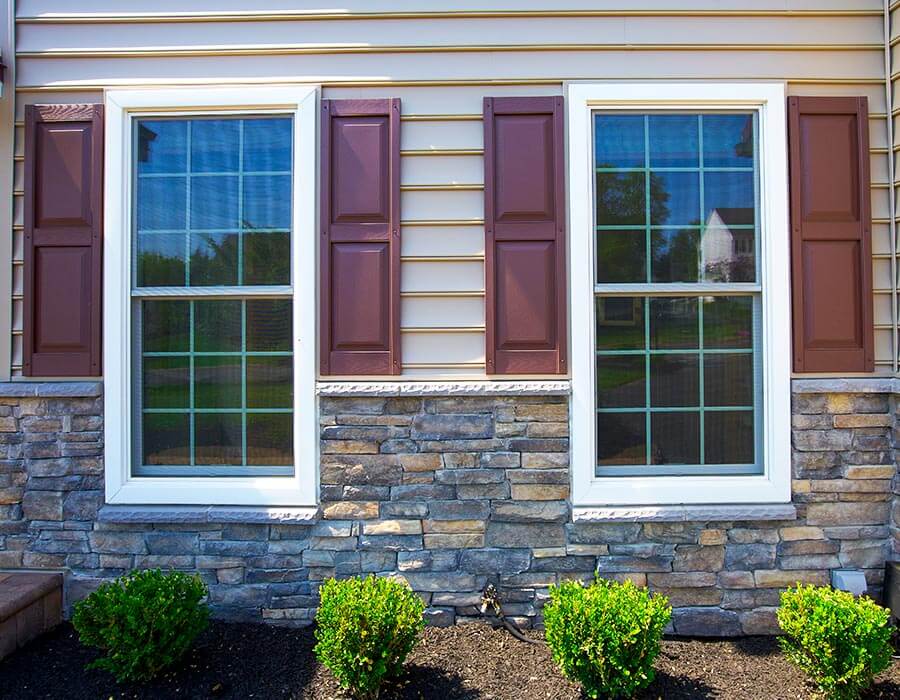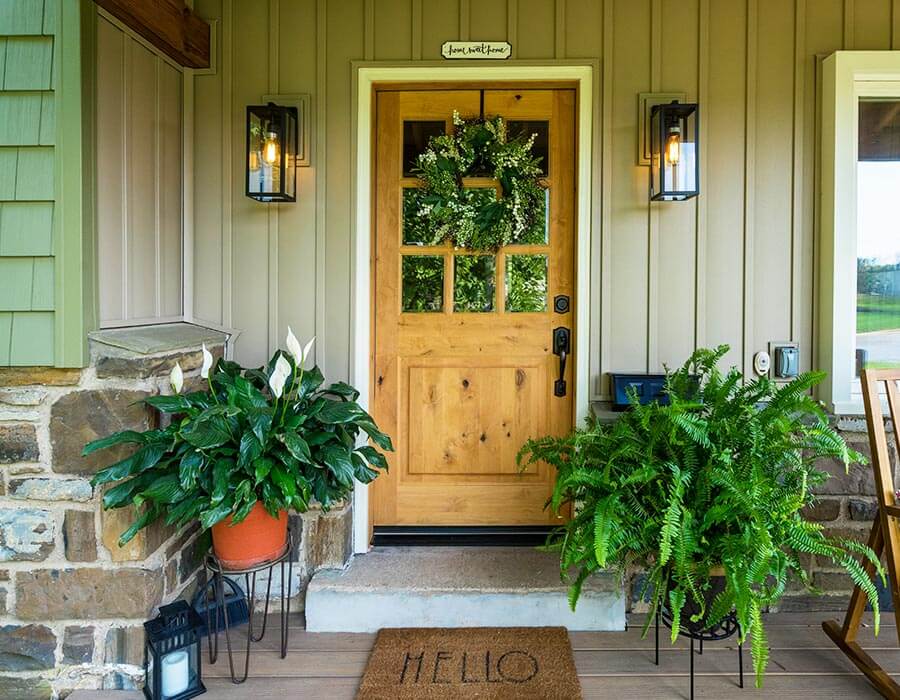 Customer satisfaction has been a priority for Volpe enterprises since 1970. For starters, we offer our customers a service at a reasonable price. Knowledgeable craftsmen are ready to take on your home improvement needs. Our growth in the industry depends on the quality, honesty and integrity we provide to the customer. It is our mission to serve you by providing a positive work environment and a pleased client when the work is done.
Volpe Enterprises' Mission
Our mission is to provide our customers with home improvements that are completed by knowledgeable craftsmen. Since 1970, Volpe Enterprises has strived for customer satisfaction by offering our service for a reasonable price. "Quality, Honesty, and Integrity" remains our focus, helping us to better serve our customers, provide a positive work environment while furthering our growth in the industry.
Repair and Restore Your Home
Add value to your home with an exterior facelift. Your outdoor home improvement projects will be in good hands with Volpe Enterprises. Whether you're in need of a roof replacement, shutters, siding installation, doors or window replacement, Volpe will repair and restore your home with a professional staff and a great curb appeal that is sure to please.
Interior Remodel Done Right
Trust the fine craftsmen at Volpe Enterprises to renew your home interiors. Vople offers everything from kitchen and bathroom remodels to new additions and finished basements. Your new makeover will leave your home refreshed and ready to entertain friends and family with pride.
Trust the craftsmen at Volpe Enterprises to renew your home interiors.
From kitchen and bathroom remodeling to new additions and finished basements, we give your home the makeover it needs.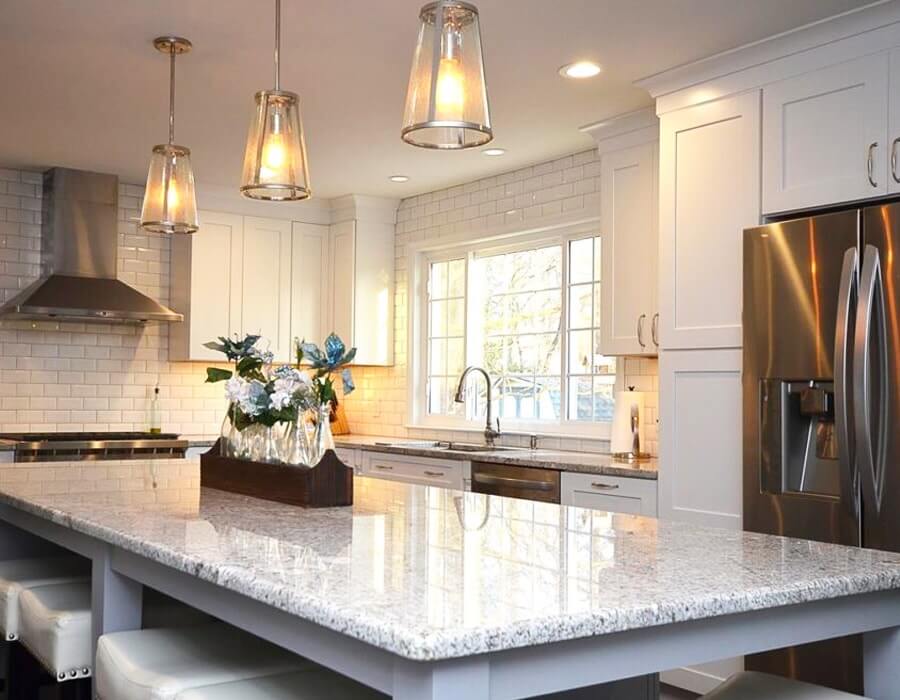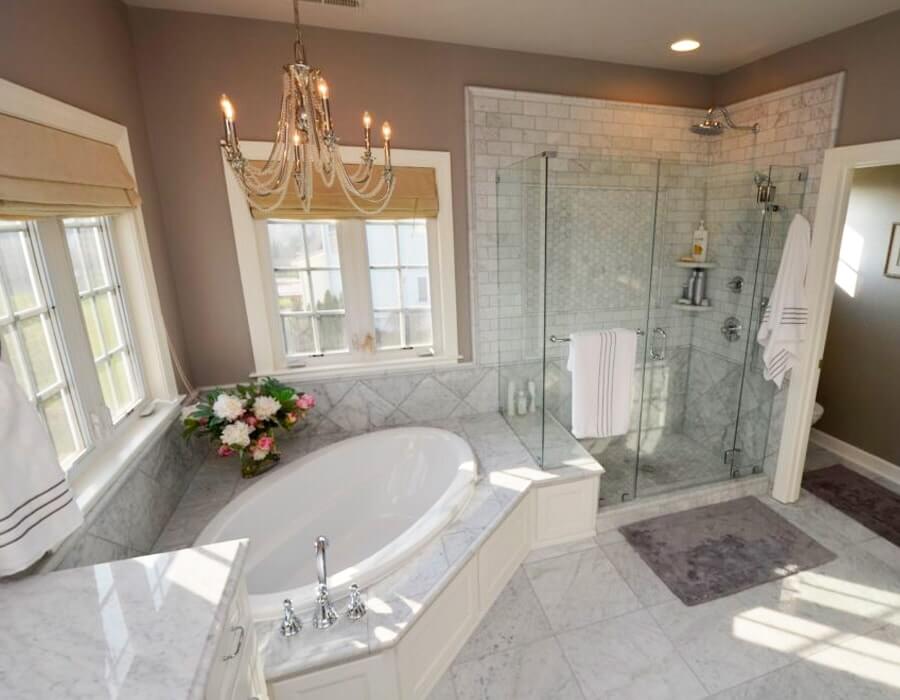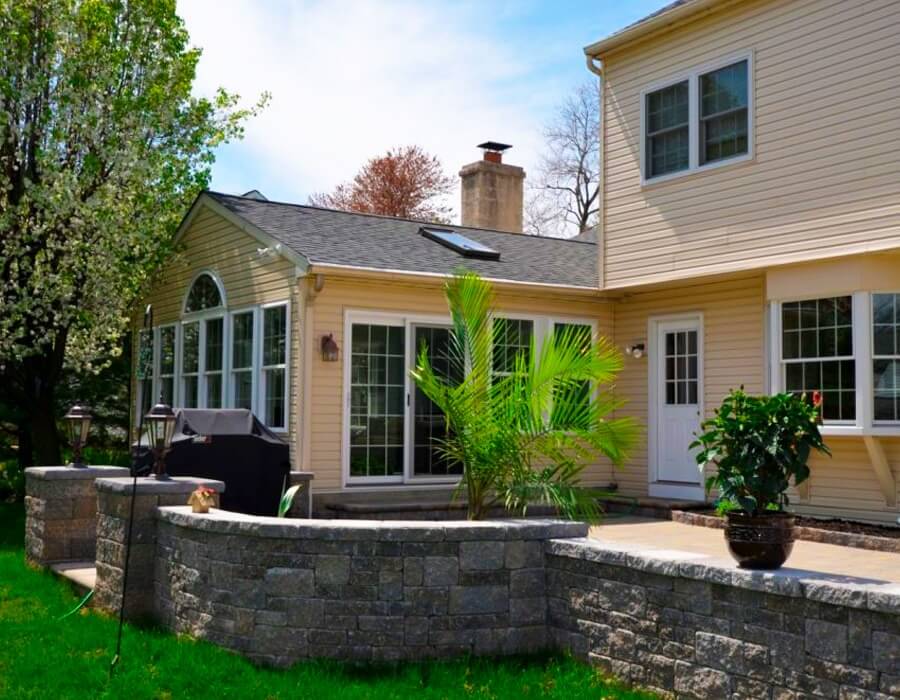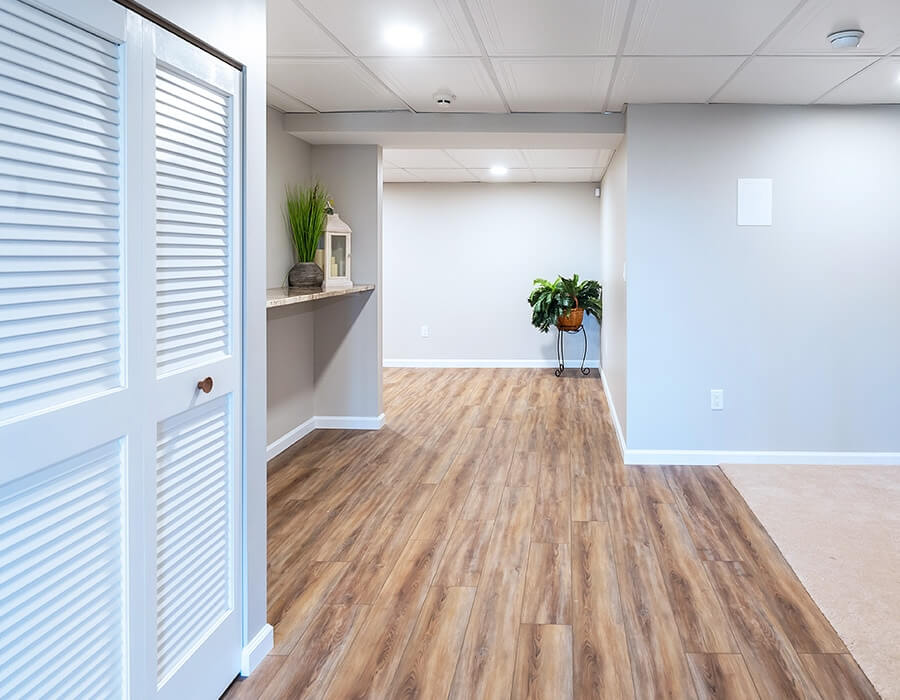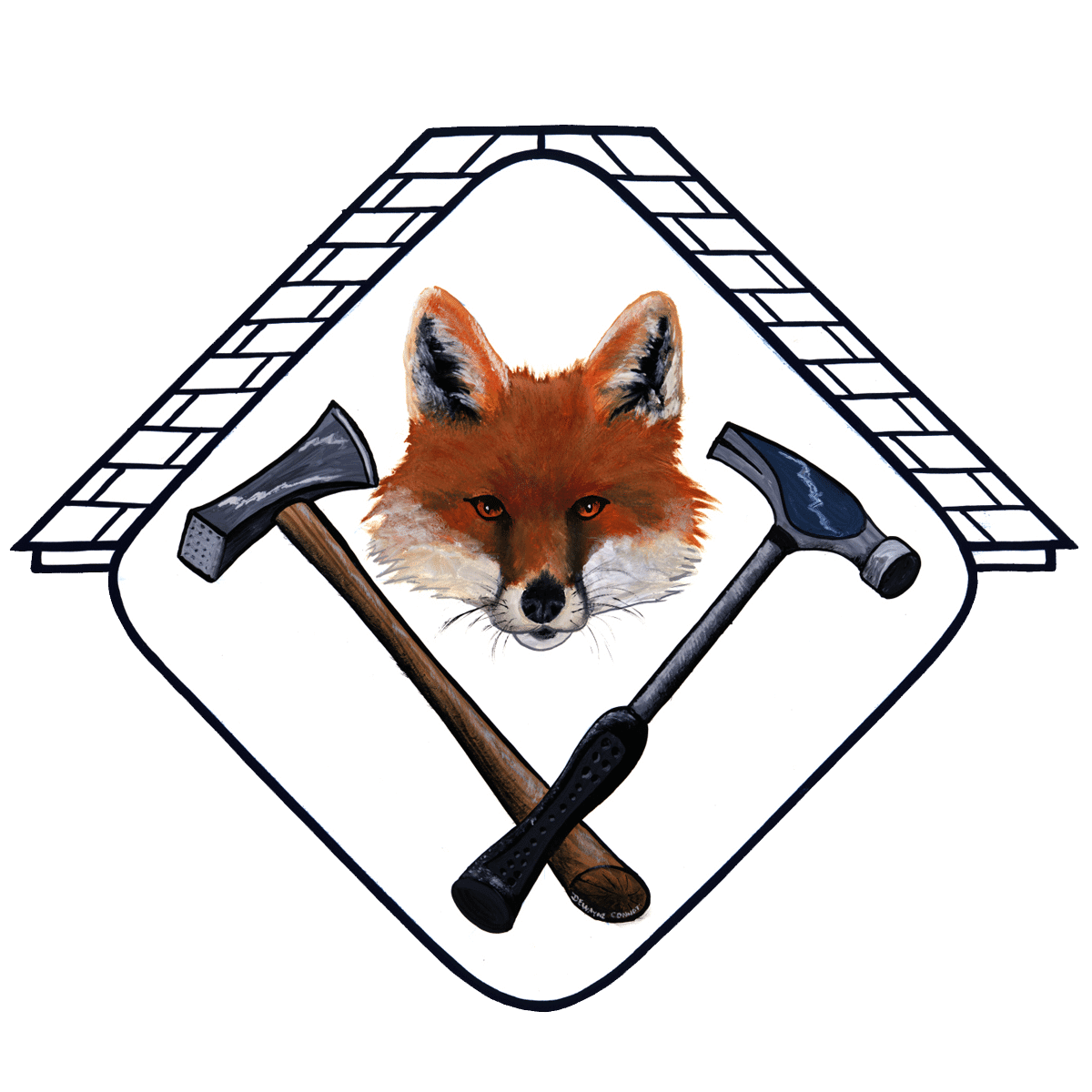 Our company is located in North Wales, PA and was founded by two brothers. Gary and Richard Volpe started their journey in 1970. In 1974, Gary bought his brother's interest in Volpe Enterprises and through the years, it has grown into a successful home improvement company complete with both interior and exterior renovations.
In 2020, Gary's son, David Volpe was handed the reins of the corporation and became the new president. Gary, along with his wife Janet are still involved with the company as advisory members of the organization. Their older sons Michael and Stephen, also hold leadership roles within the company. They are joined by a qualified staff including John Bonner, Mike Goodhart and David McMahon.

Janice Mazza
23:31 20 Sep 23
Met today with Anthony from Volpe. Great rep. He was personable, knowledgeable and just very helpful in general. Look forward to working with them!

Val Kratowicz
12:32 18 Sep 23
Volpe completed a full kitchen remodel. We are very happy with the outcome. We chose Volpe as we knew that the job would be done right and on time. Rosa designed a beautiful space. Kyle the project manager kept me up to date even though there was a schedule online that I could have reviewed. Rich was phenomenal as foreman and did beautiful work, always willing to go that extra mile for you. (and my dogs loved him 😉 Dexter was always early and worked hard as well. Volpe promises and delivers the full package!

We had our Hall & Master bathrooms remodeled.From start to finish, the Volpe team did an exceptional job. All of Lee's staff (and there are several members) are skilled at their craft, respectful of our property, and always very professional. Lee kept us advised and was always available to answer any questions we might have. Actually, we were comfortable asking any of our assigned craftmen any question as well. The job was done on a timely basis and as planned. I would recommend.

Robert Leonard
23:08 31 Aug 23
Volpe recently renovated our laundry room and the team and work were first rate. Jeanne, the designer, responded to my questions and accommodated design changes. On demo day, Rich & Dave arrived on time and ready to work. When unexpected issues came up, Rich took care of them without delay. He patiently explained what was going on and what needed to be done. Dave's time on the floor scraping off stuck glue showed the diligence that Volpe workers bring to the job. Rob leveled a pitted and uneven floor with great expertise. Tyler's floor installation was precise and quality work & he even helped me decide on paint color.Jake, the project manager went above and beyond on several occasions. He agreed to an additional small task that was not part of the job. He also came by a few days after the renovation was completed to make sure we were happy with everything.We've done 5 home renovation projects with Volpe Enterpries and continue to find their professionalism, dedication, and workmanship the best in the area.

Kevin's whole team, including Juan, completely transformed our home (windows, siding and gutters). The team worked quickly and diligently with the utmost professionalism. It was refreshing that we could trust the work as it was completed with little to no oversight. Any and all questions that arose during the renovation process were answered within a business day. We were so pleased with the experience that we have already committed to additional projects with Volpe. Thank you for a great experience!

Leslie Finnegan
18:43 25 Aug 23
Just finished a whole house siding job...and it was an awesome experience with Kevin Thompson and his team. Love the completed job!

Nancy Acker
12:11 23 Aug 23
Just completed a kitchen renovation with Volpe. Their team was friendly, professional and very responsive to all of my requests. It was clear throughout the process that they wanted me to be happy with the outcome. They are very attentive to detail. From demolition to finish the job took a month which was exactly what they had anticipated. Much time was spent prior to the start in the design and acquisition of materials. This is a company to go to if you are more concerned about getting the job right than cutting corners and saving a buck.I highly recommend them.

Kevin Thompson and his team are the best. We continue to use Volpe for our home improvements.

Diane Zurad
20:37 17 Aug 23
Volpe did an amazing job on the full renovation of our Hall Bath and Master Bath. From the start of this project to the finish the following staff, Charlene in Design, Kyle our Project Manager, Chuck our Project Supervisor were always available and very responsive to our questions and concerns. All were willing to work with us to solve an issue that would arise and get it done in the best manner possible. Kudos to Uri and Brian the shower and floor tile installers and Travis the electrician. These men are excellent at their jobs. Volpe's crew…Dan, Foreman, Tyler, Journeyman and Ron, Field Tech treated our project like they were working on their own house. Everyone was very professional and respectful. We are very pleased with their workmanship.Bob & Diane Z.

Liora Yallop
18:09 16 Aug 23
Volpe was a no-brainer to hire and Leroy, Tylor and Dave were pleasure to deal with daily during the renovation process! Their calendar and communication set the bar above other contractors I had worked with in the past. I always knew who was coming which day and what work was being done. The project turned out exactly how I wanted it and they made sure every little detail was discussed with me. I'll be hiring them for my next project as well.Thanks again guys!

Gary Dysart
14:51 11 Aug 23
Jake and his team remodeled our master shower. They were professional, on time and on budget. We will hire VOLPE for future projects.

Michael Carollo
17:16 04 Aug 23
I cannot say enough about Volpe. This is the 2nd project we have used them for at our home, and the quality is excellent. They are professional, efficient, respectful, extremely talented and very organized. Our project manager, Scott Green, oversaw the 3+ months of work, including a basement finish and several main floor projects including flooring. It was as smooth and efficient an operation as possible. Work was completed exactly on-time (exactly to the day in the contract!) and the budget estimate was accurate and respected. The crew, including Dan, Ron, Tyler, Charlie and many others, are all highly skilled, respectful, trustworthy people who we trusted in our homes every day all summer. When you hire Volpe, you are getting the gold standard. My family highly recommends them as a 5-star partner.

Andréa Fox
16:45 18 Jul 23
Our roofing crew & Manager Greg did an amazing job. Fast, efficient, friendly and very professional!! 👍🏾The indoor team with Jake, Jeannie, Charlie, Dexter, Rich, Sam, Dan & Dave were outstanding 👏 . Any unforeseen surprises that came up in our 1949 home were handled expertly.Our next project with Volpe is siding & soffit replacement.From start to finish, we were very pleased with our experience with the Volpe Family.

Bill Formica
15:47 12 Jul 23
Volpe did an excellent job remoldeling our Laundryroom. From the initial design to the final day of work, everyone was professional, courteous, responsive, and reliable. The best contractor I have ever hired and I will be hiring them again. They are not the cheapest, but you get what you pay for. I would recommend them to anyone (that I like).

Cheryl Burke
23:36 07 Jun 23
Kevin led a wonderful team to change our siding into stone. Excellent job all around.