Most Trusted Roofing Company In Pennsylvania
With over 50 years of experience, Volpe Enterprises has become the most trusted roofing company in Pennsylvania. Our roofing contractors take pride in the work they do. Our motto is "quality, honesty and integrity" and we will see to it that our clients are completely satisfied with the end result.
Customer satisfaction is proven by the many recommendations we receive from past clients. The finest compliment we can receive is knowing that we are highly recommended for our roof installation expertise.
You can depend on Volpe for all your roof installation needs. We will consult with you and help you determine which product is best for you. We offer a variety of shingle types to suit every need. The end result is a quality roof provided by expert installers.
Your exterior home improvement and renovation projects are in good hands with Volpe Enterprises. From roof replacement to siding installation, we will make your home exterior like new. Repair & restore your home with the Volpe remodeling pros!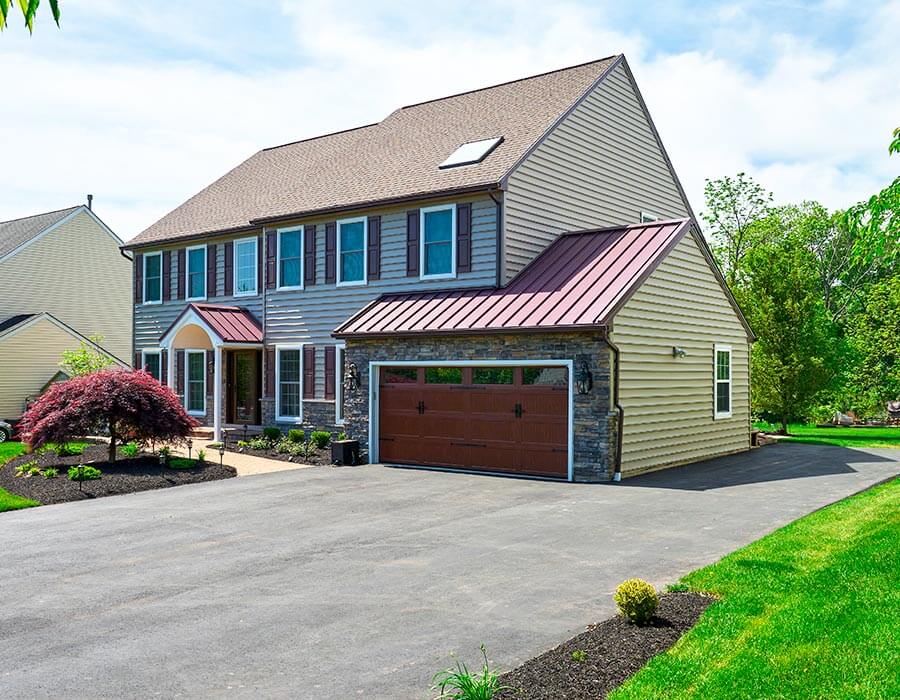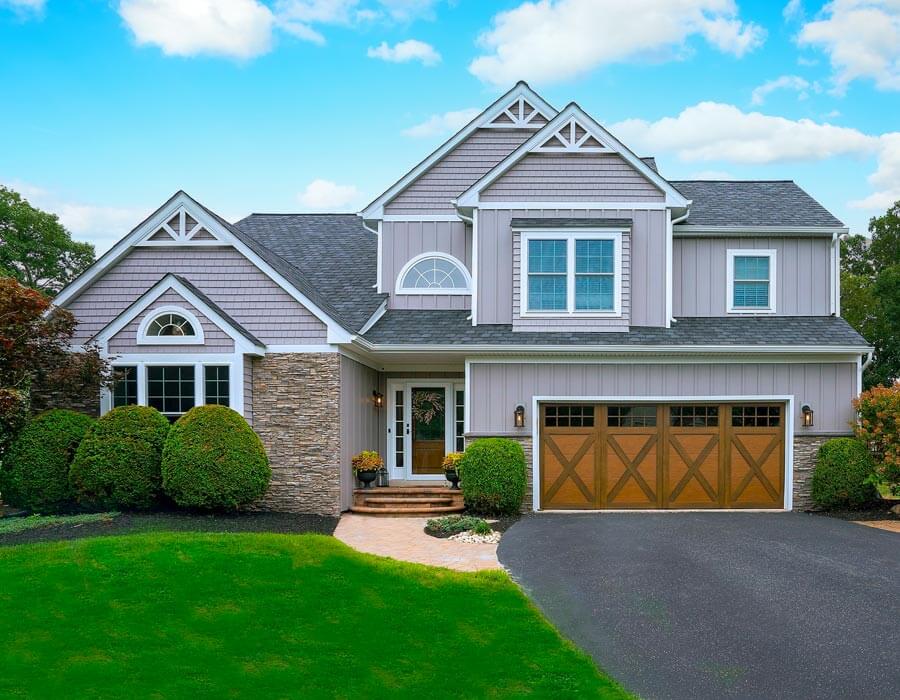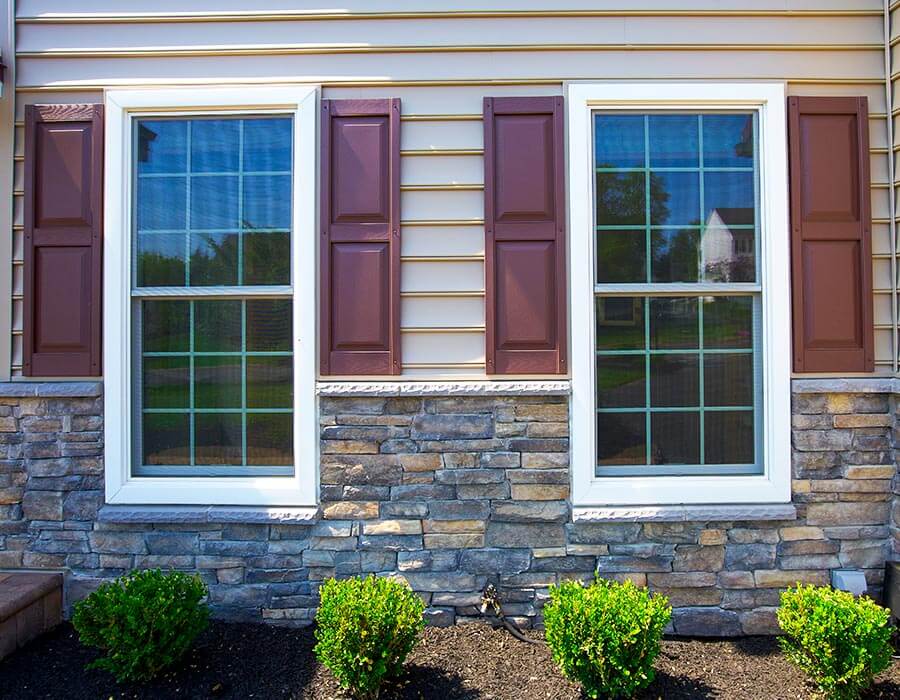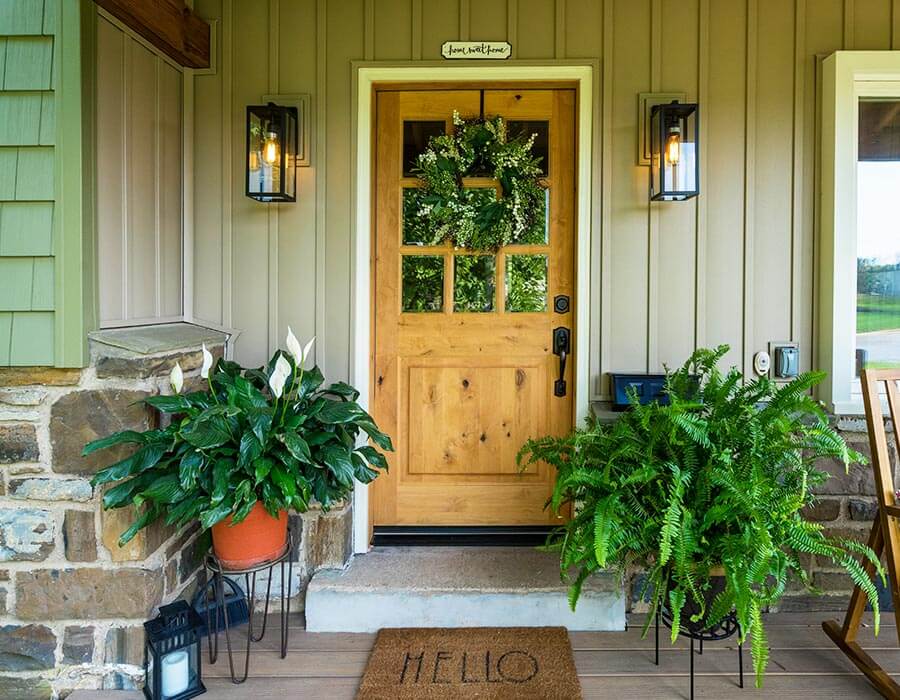 Customer satisfaction has been a priority for Volpe enterprises since 1970. For starters, we offer our customers a service at a reasonable price. Knowledgeable craftsmen are ready to take on your home improvement needs. Our growth in the industry depends on the quality, honesty and integrity we provide to the customer. It is our mission to serve you by providing a positive work environment and a pleased client when the work is done.
Volpe Enterprises' Mission
Our mission is to provide our customers with home improvements that are completed by knowledgeable craftsmen. Since 1970, Volpe Enterprises has strived for customer satisfaction by offering our service for a reasonable price. "Quality, Honesty, and Integrity" remains our focus, helping us to better serve our customers, provide a positive work environment while furthering our growth in the industry.
Repair and Restore Your Home
Add value to your home with an exterior facelift. Your outdoor home improvement projects will be in good hands with Volpe Enterprises. Whether you're in need of a roof replacement, shutters, siding installation, doors or window replacement, Volpe will repair and restore your home with a professional staff and a great curb appeal that is sure to please.
Interior Remodel Done Right
Trust the fine craftsmen at Volpe Enterprises to renew your home interiors. Vople offers everything from kitchen and bathroom remodels to new additions and finished basements. Your new makeover will leave your home refreshed and ready to entertain friends and family with pride.
Trust the craftsmen at Volpe Enterprises to renew your home interiors.
From kitchen and bathroom remodeling to new additions and finished basements, we give your home the makeover it needs.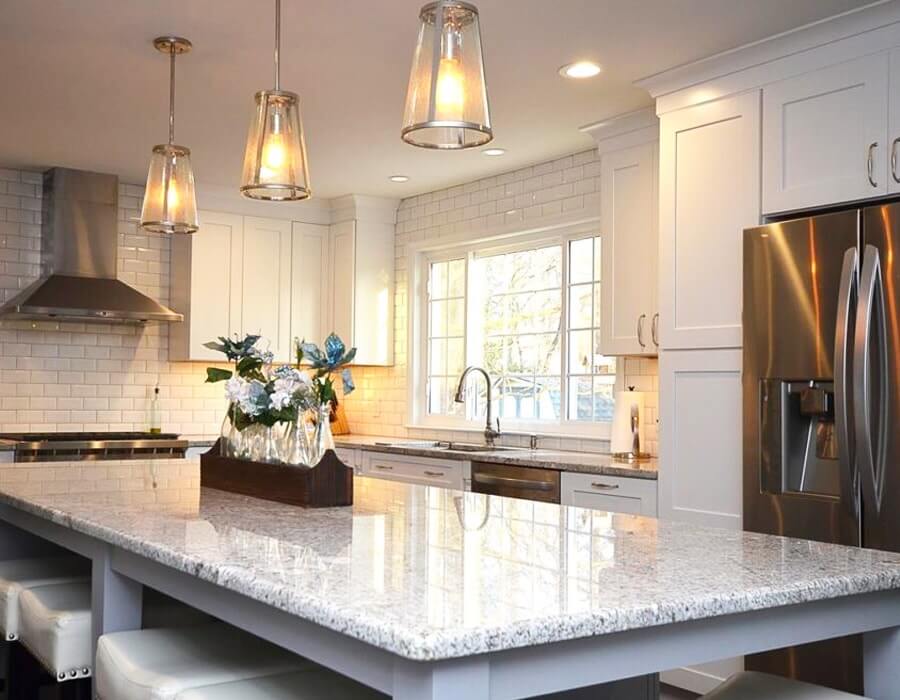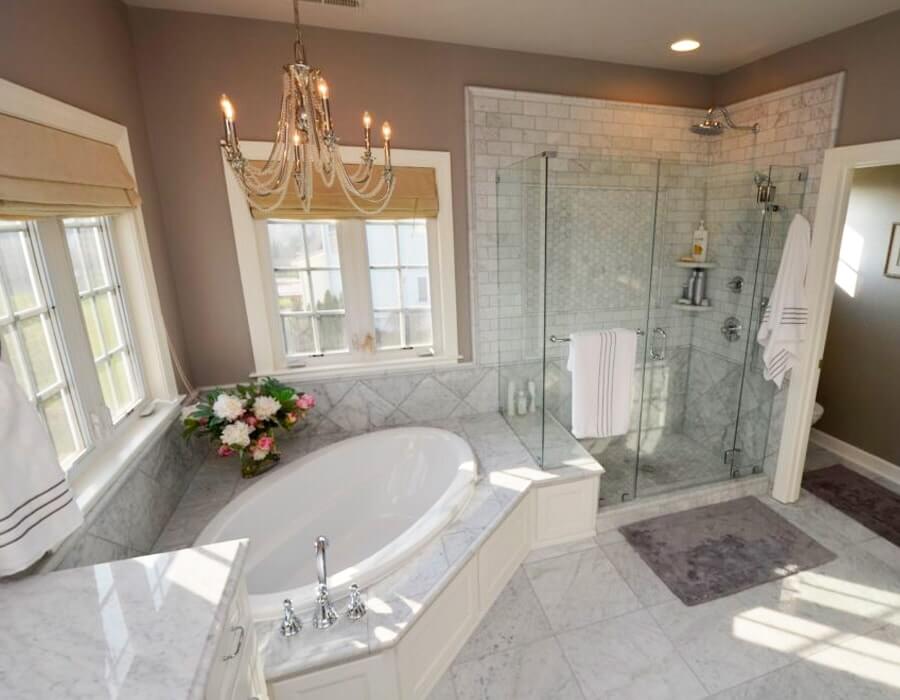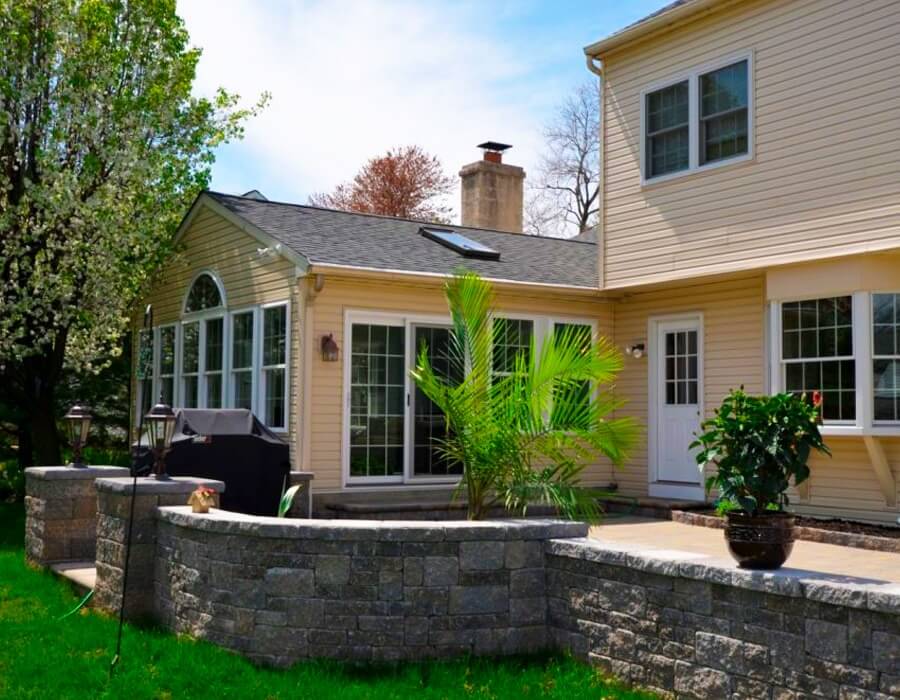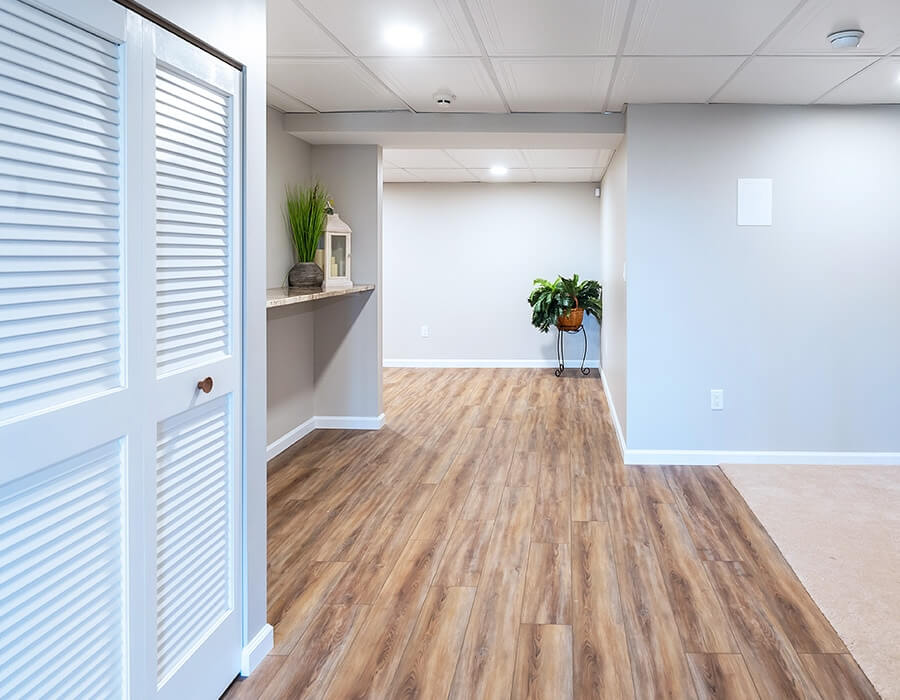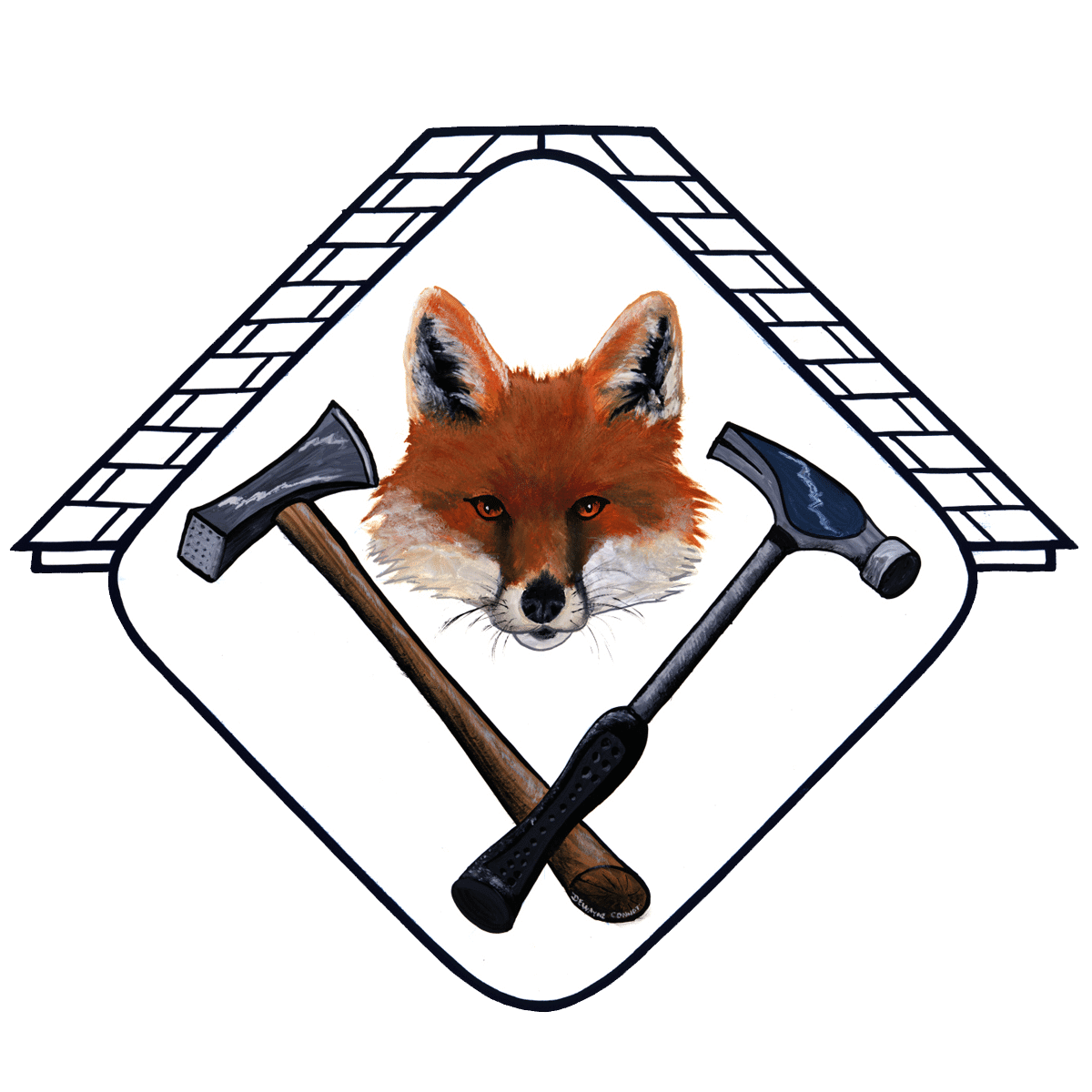 Our company is located in North Wales, PA and was founded by two brothers. Gary and Richard Volpe started their journey in 1970. In 1974, Gary bought his brother's interest in Volpe Enterprises and through the years, it has grown into a successful home improvement company complete with both interior and exterior renovations.
In 2020, Gary's son, David Volpe was handed the reins of the corporation and became the new president. Gary, along with his wife Janet are still involved with the company as advisory members of the organization. Their older sons Michael and Stephen, also hold leadership roles within the company. They are joined by a qualified staff including John Bonner, Mike Goodhart and David McMahon.

Cheryl Burke
23:36 07 Jun 23
Kevin led a wonderful team to change our siding into stone. Excellent job all around.

Annemarie Collins
12:26 06 Jun 23
Had front door and storm door replaced along with new patio sliders. Jeff & Chris were professional, courteous, on time, and kept job site clean. Would recommend Volpe to friends and family!

Marlene Funes
19:02 02 Jun 23

maureen Cosenza
23:12 25 May 23
We had a great experience with a major kitchen renovation. Scott was easy to communicate with and kept us up to date on the whole progression. Jason and the rest of the crew did an excellent job and were very respectful of our home and kept everything clean. The kitchen looks beautiful!

Matthew Chiappa
23:45 23 May 23
The Volpe team, especially Jamie Rickert and Kevin Thompson, were great to work with. They helped us transform the whole exterior of our house. They were very responsive and were always able to answer our questions throughout the entire process. We love the finished product! We would definitely work with them again.

Pete Herczeg
21:25 08 May 23
Jeff, Chris and Victor did a great job on my storm door and window replacements. I have zero complaints from start to finish of the entire experience.

belliott Elliott
04:30 29 Apr 23
We love the mini- refresh that we had done to our home by Volpe! We had new windows, shutters, attic vent, soffits, trim and a siding change in the gable to shake siding to complement the shutters. Chris and Michael did our consult and went over all of the material options. Chris suggested the gable change to shake siding and a contrast color and we love the result. Michael went over all the details of cost and payment plan and answered questions and went over the project process. Phil and Kevin, our project managers, came for final window measurements (Phil) and siding, shutter work (Kevin) and discuss details of the project. The payment plan kept our project moving forward efficiently and our order arrived within the estimated time . Phil was here to check and receive the delivery on the first day of the project and coordinate with Victor and Paul. Victor and Paul did a meticulous job and handled the "quirks" of our house with expertise in an efficient manner and explained how it would be corrected. Kevin was here daily to check in on progress and answer any questions. Everyone we worked with was professional, detail oriented, friendly, polite and on time.Would definitely use for other home improvement projects and recommend highly. Excellent quality at a reasonable price.

Bill Katzmar
11:41 25 Apr 23
Anthony was on time, did a great job and was a kind and friendly person. I will be using Volpe for all of my roofing and gutter services going forward.

lesley heebner
02:17 18 Apr 23
A highly professional experience from the beginning to the end. Our projects consisted of new roof, chimney removal, all new windows, adding a slider door, removal of a back door, siding, gutters, and portico.From the beginning we knew we wanted to work with ONE company to do all these projects and we had several estimates and from the time I met Jamie Rickert I knew I wanted Volpe to do this job. She was very customer focused, friendly, and guided us through this whole process. She really listened to what we wanted down and worked hard to meet our budget. I would call or text her all the time and ask questions and she was always so cheery and answered my questions even if I asked them before. She made us excited to see our home transformation. We knew there might be hidden problems with each of these jobs but she said we would work together on them and get them fixed, she never once said we can't do it or won't do it and believe me I called her a couple times during the project when those issues occurred and she talked to me and I felt so much better. I would highly recommend Jamie to friends and family who will have renovations done to their home. I knew working with her I was in good hands and our house was going to turn out beautiful.Our first project was our roof and chimney removal. Our project manager was Steve. He was great to work with through this process. He was thorough, friendly and prompt. Steve's team was always on time and friendly. The work was done on time and clean-up was like they were never there. They did a great job.Our next project was new windows, adding a sliding door, removing a door and replacing our front door. Our project manager was Mitchell. When I say Mitchell and his team were sent by god, as they had SEVERAL issues with my home removing a door, adding a slider and replacing the front door they did miracles to fix. Mitchell was at my house every day and when they found an issue, he explained everything that they were going to do and sometimes they weren't sure what thru could do but said they would try and each day I was amazed of how they fixed the issues. Every day I would say are we ready for a new adventure and they just laughed and said they have seen worse. I highly doubt that. The window job did not have any issues and he did a great job. This team was amazing and I am so glad I had them on my project.Our next project was siding and gutters and our project manager was Kevin. Kevin was friendly, funny and always had a smile on his face. He worked closely with Mitchell as these jobs were being done at the same time and worked around the issues Mitchell's team found. Kevin arrived before his team and went over our project and made sure I understand and introduced me to the crew leader just in case I had any questions when Kevin was not there. As soon as they had an issue Kevin returned and talked to me and made sure I understood how they were going to fix the problem. Kevin and his team did an awesome job.Our final project was out portico, this was a long process with the architect and township but our project manager Mike kept us informed during the whole process. The day the project began Mike came to the house and explained what was going to happen and I meet the one person who was doing the work. He was very friendly and got the job done in a timely manner. It turned out beautiful.One thing I did not say was most of these projects were done in the winter and it was very cold and these crews worked in these cold conditions and did an excellent job. I would hear their music and hear them singing and laughing. Volpe must be a great place to work to have happy employees.I am so glad I had Jamie and all these project managers to transform my home to something beautiful as I had the ugliest house on the block.We have had a lot of compliments from family, friends and neighbors. I am a Volpe client for life and you will be too if you choose them to be s part of your projects.Here are pictures of the transformation of our home.

Katie Smith
17:14 12 Apr 23
We had our siding replaced on our home and dealing with Volpe was a breeze from the start. Chelsea came out and gave us an estimate and was very informative of the process and what we would need done. Our project manager Kevin was always ready to answer any questions we had and was available throughout the process. He was able to get our project started earlier than we expected and their team had it done within a few days. Overall great experience and as a first time homeowner we would definitely use them for future projects if/when needed.

Ed Moshinsky
16:11 23 Mar 23
Volpe did a great job installing new LVP throughout the first floor of our house

Katherine Renner
17:45 22 Mar 23
A highly professional experience from start to finish! We decided to install new siding on our home and obtained 3 different estimates. From the beginning, Volpe presented themselves with great professionalism. They provided a detailed estimate and informed us of exactly what the job would entail. It was an easy decision to choose Volpe. Kevin, our project manager, made sure he kept us up to date on the progress. The work crew were efficient, respectful of our home, and did an amazing job with the installation. We are so happy with the results! I would recommend Volpe to anyone who is looking to make home improvements.

I chose Volpe to replace my bow window. Jon Kirkner was my salesperson and he did an amazing job educating my wife and I on the different products we could go with, what the install will include, and what the next steps look like while we wait for the window to come in.Jon was very prompt and professional, too. He showed up on time, got along with us very well, and still continues to communicate with us as we wait for the window to be installed.If anyone is considering using Volpe for their home renovations, please ask for Jon Kirkner to be your salesperson. You will be treated fairly and professionally just like us.

David Dudgeon
17:33 14 Mar 23
Dennis and his crew were excellent. They repaired and replace the roof on Hope Fellowship Church of God. They performed the job in a timely manner. The members of his crew that I had the opportunity to talk to were friendly and helpful. Everyone seemed to take pride in the work they were doing. Thanks for a job well done.

Marla Cinque
02:40 07 Mar 23
I had my siding and gutters replaced. Russ was the salesman and he wasn't pushy and he was honest and thorough. The project manager was Kevin, he and his team were great. They always showed up exactly on time. The entire job was done in less than a week. Kevin stopped by everyday to check everything out and called me to make sure each day I was satisfied and see if I had any problems which I did not. I would highly recommend them. I would absolutely use them again.