Cedar Shake Roof Installation
Volpe Enterprises has an extensive lineup of Cedar Shake Roofing products. Cedar is one of the most beautiful and durable natural building materials in the roofing industry. It is available in a wide variety of sizes and grades. Cedar shingles and shakes are naturally more resistant to insects and decay than other woods and that is one of the reasons to use it as a roofing product. As a renewable resource it is also one of the most environmentally friendly products today.
If you would like more information on the different sizes of cedar roofing, contact Volpe Enterprises. We will provide a free estimate and set up an appointment to visit our showroom which showcases our products.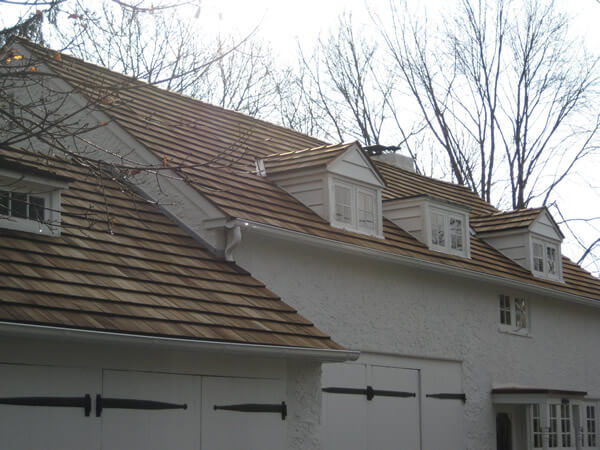 Is your roof damaged? It would be best if you acted quickly. Otherwise, your home belongings could suffer severe structural damage. Learn more about a roof replacement.