Replacement Windows For Any Home
Window replacement can be an intimidating project. Whether you're planning to install a handful of windows or a whole houseful, it's easy to get overwhelmed. But don't worry. Volpe Enterprises is here to help!
You might be considering new windows because you want to increase energy efficiency or enhance your home's curb appeal. However, the most common reasons for replacing windows are because they are worn out, broken, stuck shut, or won't stay open.
Whatever your project entails, Volpe Enterprises can guide you through every step of the way. As the premier window installers in your area, we can provide a replacement window for any window frame or style. We can also help you frame windows that you already have.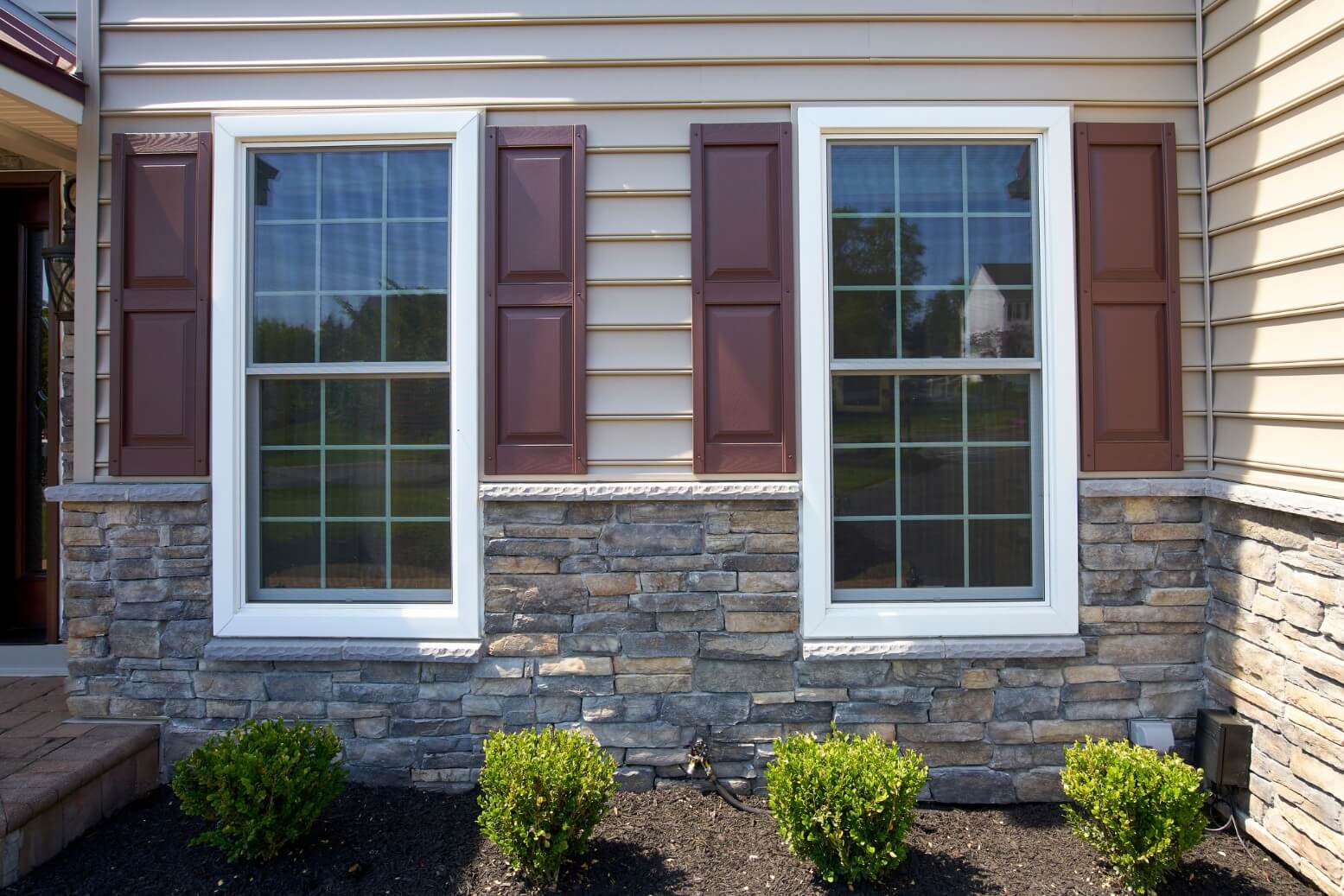 Reasons To Replace Your Windows:
Energy efficiency
Low maintenance and easy to open and clean
Add value to your home
Noise reduction
Security, double-strength glass, and a stable window frame
Lifetime warranty
Looks great!
Volpe Enterprises will provide energy-efficient windows for your window replacement project. We offer vinyl windows, wood windows, casement windows, bay windows, and bow windows. Aluminum windows and fiberglass windows are also other popular options for window replacement and window frame materials. All of our products are sourced from top rated manufacturers like Andersen, Okna, Provia, Marvin, and Pella. Schedule a tour in our showroom to see all of our options. While it can be tough to choose between our many window styles, we will assist you in making the best choice for your home and budget.
Now Through December 31st
0% APR* FOR 36 Months On Replacement Windows**
Request A Quote:
*Terms & Conditions
*The Home Projects Visa credit card is issued by Wells Fargo Bank, N.A., an Equal Housing Lender. Special terms for 3 years (36 months) apply to qualifying purchases of $2,500 or more charged with approved credit. The special terms APR will continue to apply until all qualifying purchases are paid in full. The monthly payment for this purchase will be the amount that will pay for the purchase in full in equal payments during the promotional (special terms) period. The APR for Purchases will apply to certain fees such as a late payment fee or if you use the card for other transactions. For new accounts, the APR for Purchases is 28.99%. If you are charged interest in any billing cycle, the minimum interest charge will be $1.00. This information is accurate as of 02/01/2022 and is subject to change. For current information, call us at 1-800-431-5921. Offer expires 12/31/2023. Offer not to be combined with any other discounts, offers, specials, or 0% payment plans and is not valid on previously signed contracts
**Offer is only valid for Okna Starmark Composite window. Window replacement contract must be signed by 11/30/23. Minimum of 4 windows is required. Additional charges will apply for any windows that are not double hung or any model besides Okna Starmark. Offer not to be combined with any other discounts, offers, specials, or 0% payment plans and is not valid on previously signed contracts.
As "green" advocates, Volpe Enterprises believes its essential to conserve energy. This is the reason we recommend Starmark Evo composite windows. These windows are energy efficient and have a remarkably low air infiltration rating. They are also known for their cost effectiveness, low environmental impact, and reliability to withstand a wide range of weather conditions.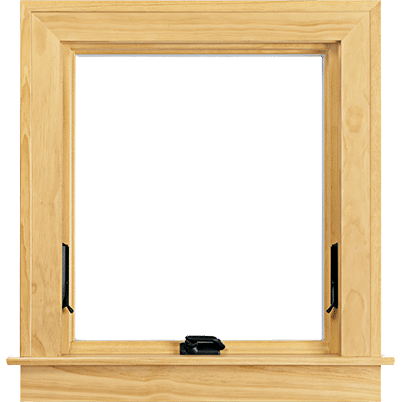 Wood windows give your home a unique style and add a beautiful finish to any room. On top of providing a timeless and classic look, they are also excellent insulators and, with proper care, will last you a lifetime. This is because wood windows are both heat and rust-resistant.
Volpe Enterprises, Inc. offers ProVia's energy-efficient, custom windows in a number of popular styles. ProVia is one of the window industry's premier manufacturers. Rising to the top in a market that demands outstanding quality, they have a proven track record and a knack for sourcing quality materials. Their custom vinyl windows are some of the best on the market and can only be defined as "professional-class."
Types of Replacement Windows
Single/Double Hung Windows
Single-hung and double-hung windows are very similar to each other; with just one major exception. Both sashes on double-hung windows are operable, meaning they both move up and down. On single-hung windows, however, the top sash is fixed in place while only the bottom sash remains operable. The benefit of having a double-hung window, rather than a single-hung, is that it is easier to clean and maintain.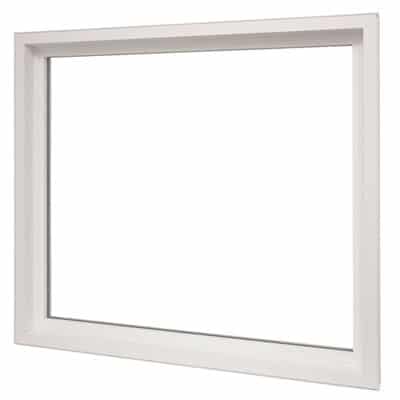 Picture Windows
Picture windows are fixed windows that do not open. They are usually installed in places that are difficult to reach, where ventilation is not a concern. Picture windows are often used to let in light or reduce drafts in areas of a room that may be prone to it. They can be used alone, or combined with other windows, to create a portrait-like space on the wall – hence the word "picture" in their name.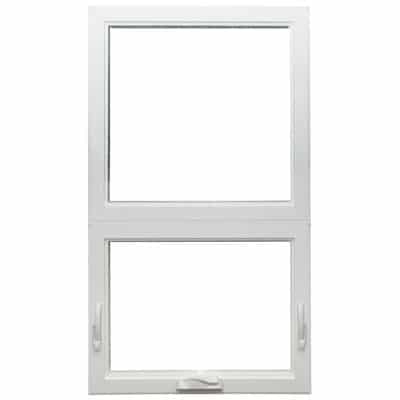 Awning/Hopper Windows
Awning windows open from the bottom and swing upward via a crank. Hopper windows open from the top and swing inward. They are primarily used in basement applications.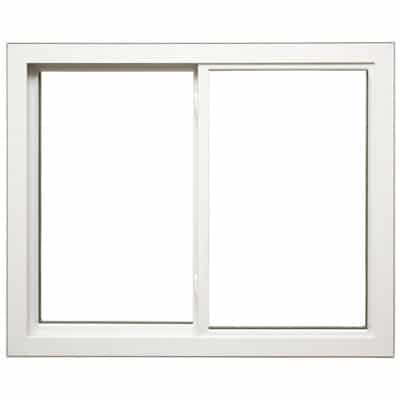 Sliding Windows
A sliding window is a window that opens by sliding the panes on a track in the frame. It's a good choice when the size of the window is much wider than it is tall. These windows are available in a single slider with one moveable sash, a 2-lite slider where both sashes move, and a 3-lite slider for large openings. 3-lite slider windows have a fixed picture window in the center with operable window sliders on each end.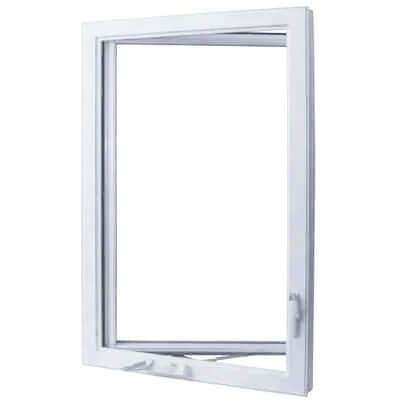 Casement Windows
Casement windows are hinged on one side and open with a crank handle on the other. This handle is used to swing the window open, away from your home and towards the outside. Casement windows also provide maximum ventilation.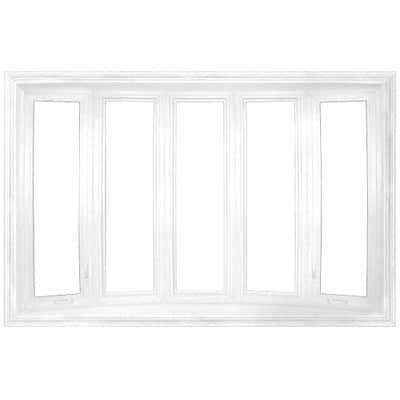 Bow / Bay Windows
Bow and bay windows are popular architectural features that add a touch of elegance and charm to both traditional and modern homes. Bow windows are characterized by a gentle curve, consisting of multiple glass panels that project outward from the building's facade, creating a graceful and sweeping effect. On the other hand, bay windows typically consist of three windows angled outward, with a larger central window flanked by two smaller ones.
Skylights
VELUX skylights are an energy-efficient way to bring sunlight into a room and make dark areas come to life. With this in mind, they have a few specific advantages over other kinds of windows. VELUX skylights bring natural light into your home while still allowing you to maintain your privacy. VELUX skylights are a beautiful addition that enhances both the character and beauty of any room. On top of this, a skylight will also increase the resale value of your home because it is more appealing than a standard window.
How Do I Know It's Time To Replace My Windows
Your windows may be leaking, fogging, or difficult to open. They could just be worn out. However, there are other reasons to replace your windows. Here are some of the common benefits and reasons for replacing old windows.
Energy efficiency: One of the primary reasons people opt for replacement windows is to improve energy efficiency. Older windows can be a significant source of energy loss due to drafts, leaks, and poor insulation. Replacement windows are designed with modern technology that includes features like multiple panes, low-emissivity (low-E) glass coatings, and insulating frames, all of which help to reduce heat transfer and improve energy efficiency. This can lead to lower heating and cooling costs and a more comfortable home environment.
Enhanced comfort: In addition to energy efficiency, replacement windows can contribute to improved comfort within your home. They can help regulate indoor temperatures, reduce drafts, and minimize outside noise infiltration. These factors can make your living spaces more comfortable throughout the year.
Increased home value: Replacement windows can enhance the aesthetic appeal of your home, both from the inside and outside. They can significantly improve curb appeal, which can positively impact your home's value. If you plan to sell your home in the future, high-quality replacement windows can be a selling point for potential buyers.
Noise reduction: If you live in a noisy area, such as near a busy road or in an urban environment, replacement windows with soundproofing features can help reduce the amount of outside noise that enters your home. This can create a quieter and more peaceful living environment.
Ease of maintenance: Older windows often require regular maintenance, such as scraping, painting, and caulking. Replacement windows, particularly those made from low-maintenance materials like vinyl or fiberglass, are designed to be durable and require minimal upkeep. They typically do not require painting and can be cleaned easily with simple household cleaners.
Improved functionality and security: Replacement windows often come with updated features that enhance functionality and security. These may include advanced locking mechanisms, easy-to-operate opening and closing mechanisms, and improved ventilation options. These features can make your windows more user-friendly and provide peace of mind regarding home security.
Resolving window issues: If you're experiencing specific problems with your existing windows, such as condensation between panes, difficulty opening or closing, or water leaks, replacement windows can solve these issues and provide a long-lasting solution.
How Much Does it Cost To Replace Windows?
Replacement windows are an excellent way to boost your home's value. However, they can be quite costly, so you should know how much they cost before you start looking for them.
If you want to know how much replacing your windows will cost, you should contact a reputable window installation company and request an estimate. They'll be able to tell you what replacement windows cost in your area.
The cost of window installation varies depending on the type of window you want, the size and location of your home, and the labor costs for installation. For the windows themselves, consider these factors:
The size and number of windows that need replacement
The type (single or double pane)
The style (casement or awning)
Consider the Cost Saving Benefits

New home windows can save you a lot of money. On top of their extensive warranties, windows that are filled with argon gas can help lower your energy bills. This is because the argon gas that's trapped between the inner and outer window panes is an incredibly efficient insulator. Capable of blocking the transfer of heat and cold, it will help you maintain the temperature inside of your home.
When you're buying windows, make sure that they are Energy Star approved. You may be eligible for certain tax-saving government incentives depending on the type of window you install and whether it is Energy Star certified.
Get a Free Quote For Your Window Project
While window projects may seem costly, a free quote will give you good insight into what you can expect from your project. For all types of window projects, Volpe Enterprises provides free quotes and estimates so you can feel confident in your decision before you commit.
Experts in window replacement since 1970, Volpe Enterprises is the go to contractor for all types of popular window brands. We carry Okna, Provia, and Pella windows in a variety of styles. To learn more, call to get in touch with one of our window specialists today!
How Long Does It Take to Replace Windows
The time it takes to replace windows depends on several factors, such as the number of windows being replaced, the size of the windows, the complexity of the installation, and the experience of the installers. On average, the replacement of a single window can typically take anywhere from 1 to 3 hours.
However, for larger projects involving multiple windows or more intricate installations, it may take a full day or even longer. Contact us to get a more accurate estimate based on your specific circumstances.