When you renovate, you dream of the perfect kitchen. You want that element that makes your kitchen stand out from the crowd. Something truly unique. Let custom kitchen cabinets elevate your kitchen to a new level of style. Whether you are looking for a specialty type of cabinet or drawer, floor-to-ceiling cabinetry, or something completely different that turns heads, custom cabinetry is a must for kitchen elegance. 
Custom Kitchen Cabinets
Are you ready to transform your kitchen into a masterpiece that reflects your unique style and enhances your daily cooking experience? Let our designers help you create a kitchen that's custom-fitted to your needs. We'll capture the design and style of your home while helping you create a floor plan that will bring your culinary dreams to life.
Our expert designers collaborate closely with you, understanding your preferences and requirements to create a design that optimizes storage, accessibility, and organization. Say goodbye to clutter and inefficiency – welcome a kitchen where everything has its place.
Quality Custom Cabinets
Crafted with precision, designed with passion, and tailored exclusively to your vision, our custom kitchen cabinets are made to last a lifetime. Locally manufactured, each cabinet is hand-stamped with a Volpe logo, assuring that it's produced with the highest quality. 
We'll help you choose the finish and style of your cabinets as well as the sizes and shapes that blend into your space. Custom pull-out spice racks, lazy susans, rollouts, corner cabinets, and large drawers are among the options that you get when you choose custom cabinets. Since they're designed for the space, your cabinets will fit seamlessly without gaps or filler cabinets. 
Worried about the installation process? Your satisfaction is our top priority, and we take pride in delivering a hassle-free experience, leaving you with a breathtaking kitchen that leaves a lasting impression.
Contact us today to schedule your in-home consultation and take the first step toward your dream kitchen. Elevate your space, embrace your own style, and create the perfect kitchen with our bespoke, custom kitchen cabinetry.
Before Volpe Custom Kitchen Cabinets
   AFTER VOLPE CUSTOM KITCHEN CABINETS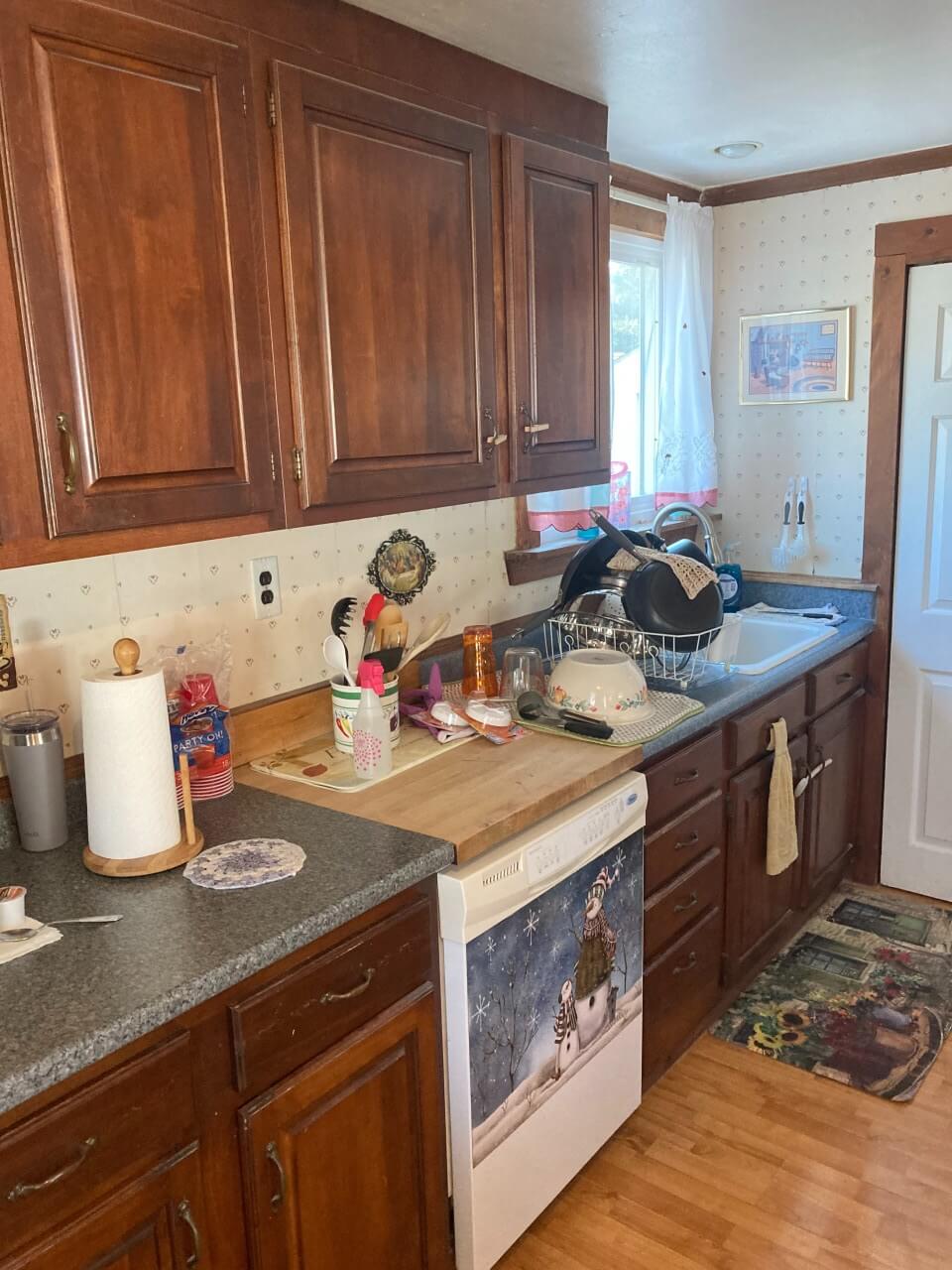 Your kitchen is the heartbeat of your home – it's where people come together, connect, and cook. Volpe Enterprises believes that Kitchen Remodeling is integral to any complete home renovation. Learn more at Kitchen Remodel.