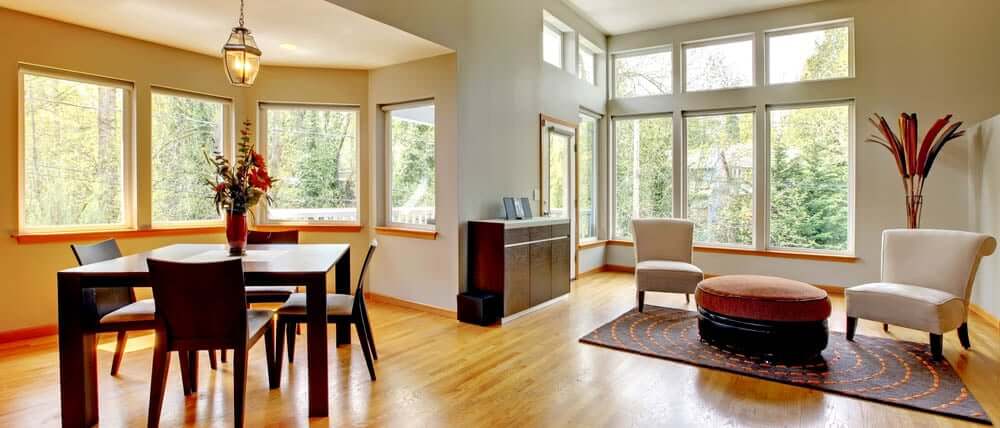 Windows Overview
Replacement windows will dramatically improve the appearance and beauty of your home. Your new windows will be energy efficient, ad value to your home, and reduce the cost of heating and cooling. Not to mention give your home the appeal you are looking for.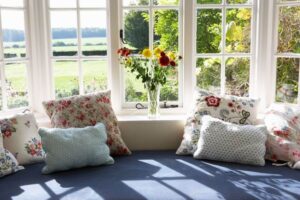 However, shopping for replacement windows can seem overwhelming. There are many choices for windows today, including wood, aluminum and vinyl. It's essential to find a company experienced and respected in the industry to guide you in your selection. Shopping for windows can be simple at Volpe Enterprises, Inc. wean show you the many styles, shapes, and options from Pella, Marvin, OKNA, Thermal Industries, Andersen, and Viwinco – right in our showroom.
Why Replace Your Windows?
Energy savings
Low maintenance/easy to open and clean
Add value to home
Noise reduction
Security/double strength glass
Lifetime warranty
Looks great!
Volpe Enterprises, Inc. has provided quality installed windows to thousands of customers and we can help you choose the right replacement window for your home and budget.
Types of Replacement Windows
Single/Double Hung Windows
Double hung and single hung windows are very similar to each other, except for one major difference. On double hung windows both sash in the window frame are operable, meaning they move up and down. The sashes on a double hung window also tilt in for easy cleaning. On single hung windows, the top sash is fixed in place and does not move or tilt in, but the bottom is operable.
Picture Windows
Picture windows are fixed windows that do not open. They are usually installed in difficult to reach places to let in light. For unobstructed views where ventilation is not a concern, picture windows are ideal. Picture windows create a portrait-like space on walls – hence the word "picture" in their name. Picture windows are also a popular choice for letting in natural light without cold air in areas of a room that may be most susceptible to drafts.
Awning/Hopper Windows
Awning windows open from the bottom and swing upward via a crank. Hopper windows open from the top and swing inward and are used primarily in basement applications.
Slider Windows
A slider window is a window that opens by sliding the windows panes side to side on a track in the window frame. It's a good window style choice when the size of the window is much wider than it is high. These windows are available in single sliders with one moveable sash, 2-lite sliders where both sash move and a 3-lite slider for large openings that has a fixed picture window in the center with operable window sliders on each end.
Casement Windows
Casement windows open with a crank handle, where the window sash swings out from your home toward the outside. The window pane is hinged on one side and swings open. Casement windows provide maximum ventilation.
Bow/Bay Windows
Bow and Bay window makes a beautiful difference. These three- dimensional windows create dramatic new looks, adding style to the exterior of your home as they expand interior space, light and view. Create instant charm with a cozy bay window reading nook, or offer a graceful setting with an elegant bow window. Regardless of your choice, a new Alside Bay or Bow Window can make every home more interesting and any room more inviting.
Skylights
VELUX skylights
are an energy-efficient way to bring sunlight into a home and make dark rooms come to life. Bringing natural light into a home through a skylight decreases the need for electricity while maintaining privacy. Installing a skylight is a very effective way to enhance both the brightness and beauty of a room.
Why Choose Volpe Enterprises? Experienced Professionals
All of our project consultants have gone through over 160 hours of product training, so they are fully educated on every product we offer. Also, unlike our competitors, our installers are unique to their trade. For example our roof installers only install roofs. This allows us to efficiently complete your project to the highest quality standards.
Quality Products & Installation
We have done the research so you don't have to. We have been around the block, so we know what products work or don't work. More importantly, we only use trained and certified installers to make sure your project is done right the first time. Superior Reputation
We have done work for over 50,000 of your friends and neighbors since our company started in 1970. Stop by our showroom to read through hundreds of reviews from our satisfied customers. Attention To Detail
We strive to provide you with the best value for your investment. In addition to using high quality products, we also ensure that your home is protected while we are working and make sure to do a thorough clean up when we are finished.