Transform Your Home With Stone Siding
Elevate your home's curb appeal and make a lasting impression with our stone siding collection.  The timeless beauty of natural stone adds a touch of sophistication and charm to any home. 
The Art of Stone Siding
Crafted with meticulous attention to detail, our diverse range of stone textures and colors allows you to create a unique exterior that reflects your home's style. Whether you're aiming for a rustic countryside feel, a modern urban look, or anything in between, our stone siding offers an array of design possibilities. Mix and match different textures and colors to create a façade that is as unique as you are.
The Durability of Stone Siding
More than just a stunning facade, our stone siding boasts unwavering durability. Engineered to withstand the test of time and the elements, it safeguards your home while maintaining its impeccable allure. From scorching summers to freezing winters, our stone siding remains resolute, requiring minimal maintenance and granting you the peace of mind you deserve. 
Let us upgrade your home's exterior with beautiful, lifelong stone siding. Contact us today for a free quote.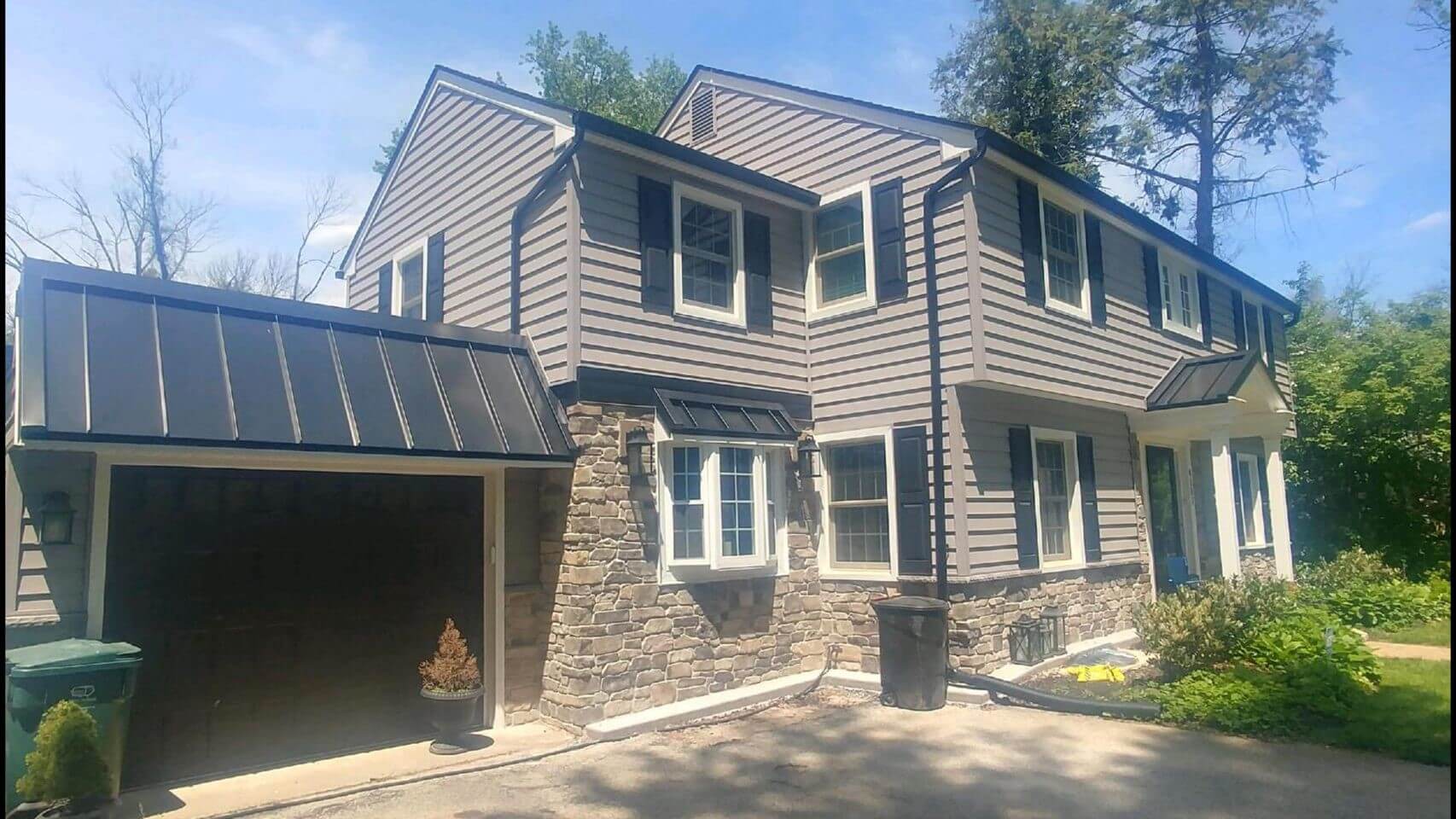 Our siding products will make your home stand out from the rest of the house and provide protection and energy efficiency from the elements. Learn more.