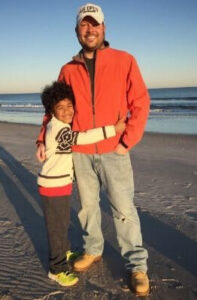 Clark Deardorff was a healthy and very active 35 year old with an 8 year old son and was an expectant father of a baby girl, when several months ago, he became extremely ill due to severe sepsis from a strep infection (a rare case that occurs in 3 of 300,000). He has had many surgeries and his chances of survival were extremely low, but he did survive. Even with many close calls along the way, his life was saved by surgeons and the amazing care of multitude of nurses that continue to care for him. He is indeed a miracle.
Though he fought against all odds and is alive, it came with a price, as his family had to make the
most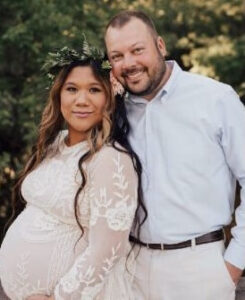 heartbreaking decisions to save his life and he lost all his limbs in the process. There are no words to explain the effects this change has had on Clark and his family, but everyone is grateful he survived.
The next part of his journey will be an extremely difficult and long process. Unfortunately, the family found that he will need so much more beyond what insurance can cover with prosthesis and all the necessary modifications they have to make to go back to as close to the quality of life he led.
The Volpe Family is asking for your help in helping Clark. At our Wine & Cheese Night on November 3rd, 2017, we will be taking a collection in which 100% of the donations will be given directly to Clark and his family to help. If you cannot make it that evening, but would still like to help, please mail a check to Volpe Enterprises, Inc. at 217 Church Road, North Wales, PA 19454. (Make a note saying its "for Clark") You can also drop any donations off at our showroom prior to the event. Thank you in advance for your help!