COMPLETE Home Renovations
Total Home Renovations
Let Volpe Enterprises, Inc. perform a complete home renovation. We can remodel your home on the interior and on the exterior. Our specialists and technicians will work together to create a cohesive strategy for your home renovation project. For over 50 years, families in Southeastern Pennsylvania have been trusting us with their homes. Our experienced team will work on your home with the mission to provide home renovations with quality, honesty, and integrity.
TRANSFORM YOUR HOME INSIDE AND OUT
Transform an older or outdated home into a modern, functional living space. A complete home renovation can reimagine your house into a home that meets your family's needs today. From kitchen and bathroom upgrades to full-scale additions and basement finishing, we have a wide range of home renovations available.
Everything And The Kitchen Sink
We can install roofing, siding, decking, doors, and windows. We'll also remodel your kitchen, bathroom, basement, and even put on a new addition. No project is too big or too small. Our certified technicians can give you an onsite estimate and get you started on your project.
With the help of our experienced technicians and designers, you can make any home your dream home. Talk to a Volpe home renovation specialist today.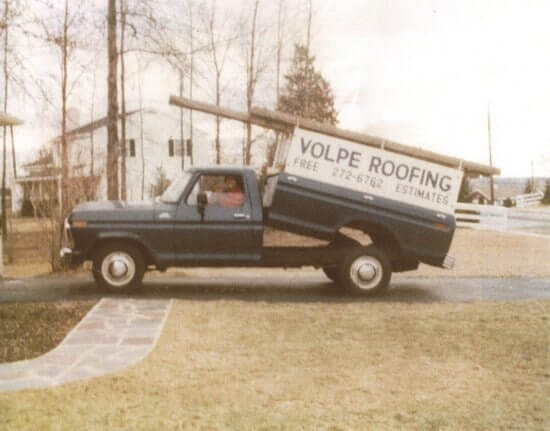 The Volpe Experience
Volpe Enterprises, Inc. may have started out as a roofing company, but we've been offering a complete exterior remodeling service since 2002, giving us more than 20 years of experience in providing a total renovation experience.
Since we've started as a company, Volpe has had to move nine times due to the high demand for our services. Our North Wales Design Center office and showroom, which is our main location, now has enough warehouse space to house a 40,000 square foot building. This spacious showroom facility contains our entire range of products and enables prospective customers to view displays of roofing, siding, windows, doors, decks, cabinets, countertops, and other materials before making a remodeling decision.

Peter Nicholas
19:20 30 Nov 23
Had a great experience with having new siding installed on my house. Kevin Thompson was the project manager and he was great. He was very easy to work with, answered all my questions, stopped by the job numerous time to check on things and made sure the whole process went as smooth as possible. Would definitely recommend Volpe and Kevin.

Irwin Sklar
20:43 17 Nov 23
Volpe just completed replacement of all of the siding on the exterior of my home. From the sales visit right through installation, the entire team was great to work with. Kevin was the lead in organizing the materials, timing, and the installation team. He did a great job and was always available for questions/information.I would recommend Volpe to anyone looking to replace or add siding. Pictures are during construction. They also did an excellent clean up which I consider very important.

Charles Roberts
01:08 16 Nov 23
After requesting three quotes, we hired Volpe to put a new roof on our house and do a significant siding repair and replacement. They were not the cheapest. We selected Volpe in the first place because we liked their sales approach which emphasized product quality, education and process. Bill listened to our ideas and needs and gave us a few different options on how we might proceed. He invested a lot of up front time with us which made us feel comfortable and confident that the work product would be top notch. We were not let down. The project managers, Glen and Kevin, were knowledgeable and communicative. Their crews were efficient and neat. We would strongly recommend using Volpe for roofing and siding services.

Marian Cantley
18:09 13 Nov 23
I am very happy with my new roof. The work was done quickly and efficiently, and the cost was fair. Our project manager Gregory was excellent and returned all our calls promptly. The crew was great overall. They even put a tarp over our roof while we were on vacation to prevent further damage prior to starting the new roof. I would absolutely use Volpe again for any other projects.

Dennis Carney
16:00 02 Nov 23
Gregory Karch was great on setting up the project and his team came in and finished the job.site was cleaned up and crew was friendly.

Andy Richter
16:05 01 Nov 23
We had the team at Volpe take care of capping some very old fascia around our entire home. Our home is 120 years old, so not the easiest to work on, but the guys knocked it out of the park. Work was completed in one day. Kevin was our PM and was incredibly easy to work with, and was communicative through the process. Our estimator Tyler also did a great job. Very good experience!

Billy Werner
13:57 26 Oct 23
we contracted with Volpe to add some additional support to our floor and remove some bounce/instability. Lee Lucas was my project manager and took his time to explain exactly what work needed to be done and how it would be executed. A few weeks later, Charlie and DJ showed up to perform the work. They were professional, prompt and really friendly. As I work at home, I was concerned about disruptions the work could cause, but I barely knew they were here as they completed the job. Kudos to the Volpe team and thanks for the professionalism and candor about the work and what it would entail. Highly recommended.

Our experience from day 1 has been great. Jon the sales person was prompt when we met at the house and office. He explained each step of the process.I cannot say enough good things about Kevin Thompson who was the on -site project manager. He was very professional and explained each step of the process for adding new siding- he even had a couple of great suggestions. I had a couple of questions and he responded immediately. If he did not know right away he would find out and get back to me promptly. He was in constant communication through the process. His attention to detail, work ethic, and thoroughness were impressive. Our job was completed almost a year ago and over the summer a piece of the siding just fell off. It had been months but I reached out to Kevin who responded to me immediately and set up a time for someone to come out and fix it within a few days!!! Very very impressive!! I will pass the word to anyone looking to have anything done on their house. Thank you so much !!!

Volpe recently fully renovated our kitchen and we couldn't be happier with the entire process, experience, and results! The entire Volpe team was courteous, professional and excellent at what they do. They were always on time and made it a point to enclose the work area and clean up at the end of every work day. Eda, our designer, was very pleasant to work with and provided us with everything we asked for to our liking in our kitchen design. Lee was a great project manager - he was very knowledgeable, kept our schedule on track, informed us of the status on a daily basis, and was extremely responsive whenever we reached out to him. The entire Volpe crew who worked on our kitchen (Jason, Jeremy, Charlie, Dexter) was top-notch and we are very pleased with their high level of workmanship and attention to detail. Charlie, the project foreman, and journeyman Dexter did a wonderful and flawless job at installing the cabinets, trim, and finish. Charlie and Jason also provided great insight and suggestions for things we didn't even think of. We would not hesitate to use Volpe again for future projects and highly recommend them!

Volpe designed and built our custom deck and roof. Fantastic people, Fantastic work.. From the start of the design process through to completion. Did everything go perfectly smooth with no problems at all? Nope, but no project does! This is why you need an honest company doing your work which I can without a doubt say Volpe is. That is not something I say about many companies.

Greta Gottardy
19:01 02 Oct 23
I just finished a kitchen renovation with Volpe. Kyle, Charlie and Jimmy were wonderful to work with. I very much appreciated their attention to detail, professionalism and responsiveness to to all of my questions and requests. I would definitely work with Volpe again for a home improvement project.I highly recommend them.

John Walsh
19:38 29 Sep 23
We just had a new roof put on our house. We worked with Bryan Fink to pick out the materials and then Greg Karch as project manager for the job. The project went smoothly and the new roof looks great. Greg met with my wife and I before work began so he could walk us through exactly what would happen. He laid out the timeline and our expectations and hit both 100%.

We just finished a kitchen remodeling project using Volpe Enterprises. Volpe is a full-service contractor who ran the project from design through punch list completion. They are a first-class, professional organization who worked with us every step of the way. Rosa, our designer, was impressive. She quickly got to know us, and our tastes, with a visit to our house. She then presented us with several computer-generated options using pictures of our kitchen, which we were able to tweak to our liking.We had several trips planned during the execution and Volpe was very accommodating with the schedule as we preferred to be at home while the work was being done. Kyle Robey, our project manager, laid out the schedule up front and kept it on track. Materials and manpower were always available to keep things moving. Kyle kept us informed on project status throughout the project. Charlie, the project foreman and master jack-of-all-trades, was excellent. He was very knowledgeable and made many suggestions along the way to improve the installation. Charlie and his right hand man, Jimmy, took painstaking care to ensure the fit and finish of the cabinets and trim. Not a gap to be found. They identified several "damaged" cabinets and had them re-ordered. The damage was minimal and probably could have been glossed over, but they insisted on replacing them. One other shout out to the backsplash tile guy from Russia. Sorry, I forgot his name. Very professional. Asked our opinion on several details. Then got down to work and did a great job.The only downside to the project was cost. Volpe is not cheap. But, to their credit, we only got hit with one adder, to level the floors, which were grossly out of level and probably would have led to failure of the new tongue and groove flooring in short order. Overall, we were very pleased with the project and the wonderful people at Volpe. As the old adage goes, you get what you pay for.

We had our master bath renovated. I spent 35 years in the construction industry and I was expecting to do battle during the entire project because that's the way residential contractors are, right? Wrong! I was pleasantly surprised with Volpe. They enclosed their work area, cleaned up at the end of every day and were always on time. We did run into a snag with the shower wall tile. I was ready for them to ask me to keep the tile they had received but...they didn't! Instead they simply got the new tile, rescheduled the install and got us back on track. They made it right! I was amazed. A special shout out to Kyle Robey, our project manager. He was professional, polite and very capable. I would highly recommend Volpe Enterprises for your next project!

Janice Mazza
23:31 20 Sep 23
Met today with Anthony from Volpe. Great rep. He was personable, knowledgeable and just very helpful in general. Look forward to working with them!