The time has finally come to remodel your kitchen! The cabinets and countertops have been selected, flooring is set in, the backsplash is getting ready to be put up, but do you want to have a brand new kitchen with windows that you have been using for years? While you've grown accustomed to your double-hung window over the sink, is there a better option? With all the styles & options available, picking the best windows for your lifestyle can seem overwhelming. We've narrowed it down to our top three window options for your kitchen renovation!
Casement
A casement window is a window that has a hinged side and opens outward like a door with the use of a crank mechanism. The design makes the casement the most energy-efficient operating window. This is because the window has three points of sealing (excluding the hinge side), and the closure of the crank completely fastens the window shut.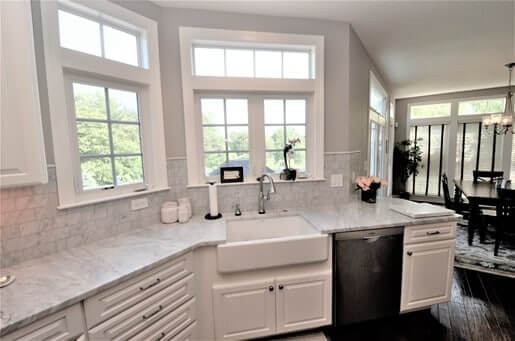 Since the window operates with a hinge, there is a full field of view without any meeting rails obstructing the view at the center. Rather than leaning over the kitchen sink to open a double-hung window and strain your back, this easy operation is excellent for those hard-to-reach places!
Garden
A garden window is a window structure that protrudes outward from a home, typically with three panels to provide sharp-angled views. The central window is fixed so that it is non-operational, however, there are options of styles where the side windows can operate.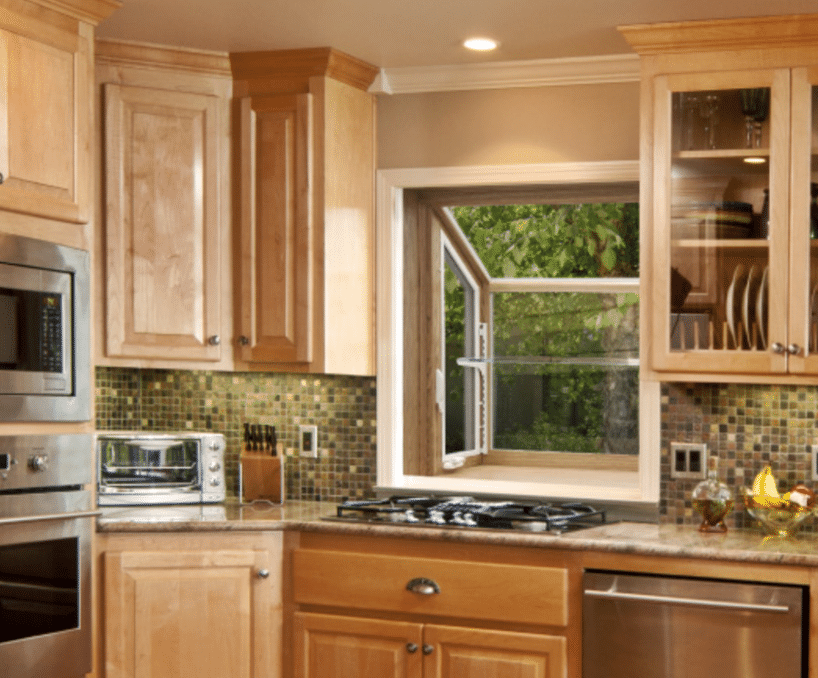 Source: https://www.provia.com/windows
Garden windows open a great opportunity for natural lighting to enter a space due to its glass roof that allows an alleyway for sunlight to beam through. It is known as the garden window because it is a great spot for greenery such as flowers and herbs to grow. Many garden windows can provide a glass shelf, instantly doubling the amount of shelving!
Slider
As the saying goes, if you can't take the heat, stay out of the kitchen, or just install a slider window! This is a great option to enhance kitchen ventilation as you are cooking up a storm (sometimes literally) that will be easy on your back to operate. Since the window operates from side to side, they are normally meant to fit a wide frame and allow for a larger and wider vantage point. Some families even opt to install these for easy pass-through access for food from the kitchen to the patio!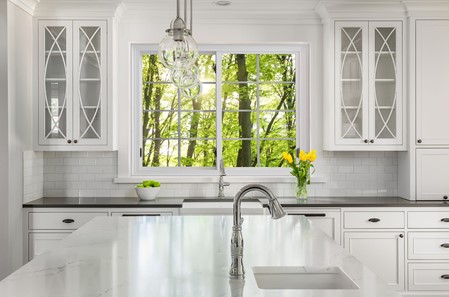 The kitchen is the heart of the home, where meals are prepared and enjoyed. To get the most out of your kitchen, you will need to find which windows fit the lifestyle of your family. These are the top three windows we recommend to our clients for their kitchen renovation, and our Project Consultants are ready to discuss with you how to get the kitchen of your dreams. Contact a Volpe representative today for a no-cost estimate on your next window project!