Leaf Relief®
Ply Gem's

patented gutter protection system

When Volpe Enterprises, Inc. installs Leaf Relief®, we are putting an end to clogs, overflows, and gutter cleaning.  In trial after trial, on homes just like yours, Leaf Relief® has proven effective in eliminating debris build up, preventing clogs, and allowing water to flow freely, even in extreme weather conditions.

Before purchasing a gutter product, ask yourself these important questions:
   

Does the product end the frequent maintenance involved with keeping your gutters clean and free flowing?

   

Is the product sturdy?

   

Does the product screw or nail into the roof, which could void the roofing warranty?

   

Does the product look good on your home?

   

What kind of warranty does the product have?
With these questions in mind, here's the reasons you should choose Leaf Relief®, installed by Volpe Enterprises, over other gutter protection systems.
Reasons To Choose Ply Gem's Leaf Relief
Manufactured to exact standards and rigorously tested, Leaf Relief® gutter guard is proven to keep your gutters clear and protect your home from water damage.
Some benefits and advantages of our Leaf Relief® gutter protection include:
   

Low Maintenance

— No more climbing ladders or costly gutter cleaning repairs. Ply Gem'sAluma-Perf™ Technology keeps leaves, twigs, and pine needles out of your gutter. Most small debris is cleared by a 6 mph breeze and wet debris flies off with a 23 mph gust.
   

Damage Resistant

— It mounts securely and stays in place, resisting high winds, snow, and ice. The Leaf Relief® durable gutter screen mesh system can withstand the weight of sticks, twigs, and pests.
   

Superior Water Protection

— Leaf Relief® can withstand the heaviest rainfalls with ease. Using its superior water protection capabilities, it  can drain over 29 inches of rain per hour. This stunning number is more than double that of the most rainfall ever recorded in an hour. So, you can be sure that your home will be protected, no matter the storm. 
   

Efficient Installation

— It mounts directly to the gutter, eliminating the need to lift shingles and risk voiding your roof's warranty. Installed with self-sealing screws, Leaf Relief is secured evenly along the entire length of the gutter.
   

Low Profile

— Leaf Relief® lays flat on internal structural hangers and fits snugly on top of your gutter, so it is invisible from the ground.
   

Exclusive, Specially-Treated Vinyl Flap

— It resists UV light, mildew, and extreme weather for a long-lasting, self-sealing fit. The frames are also rustproof.
   

Premium Warranty for Extended Protection

— The 25-year No-Clog, No-Overflow warranty guarantees lasting quality and peace of mind.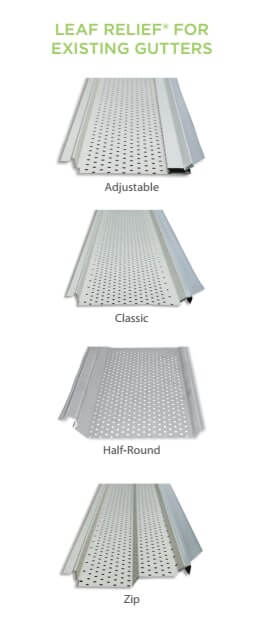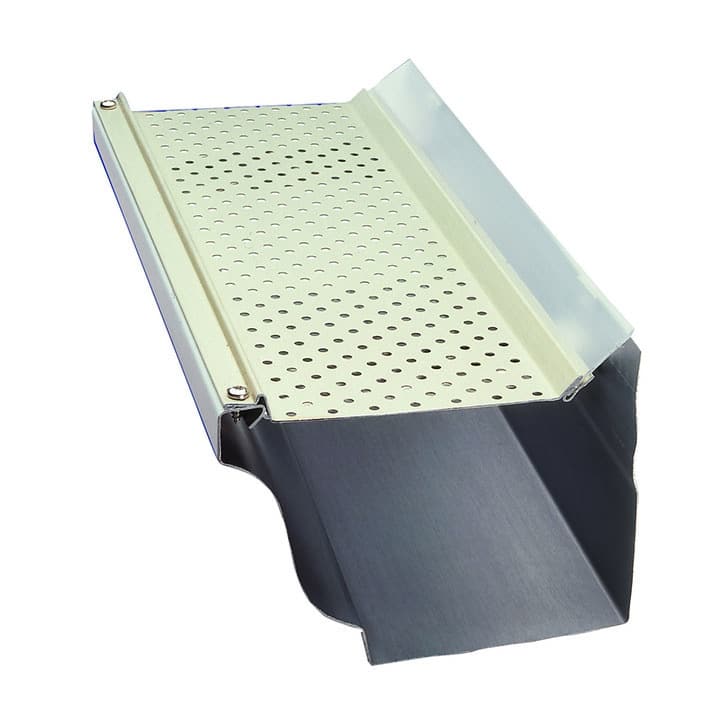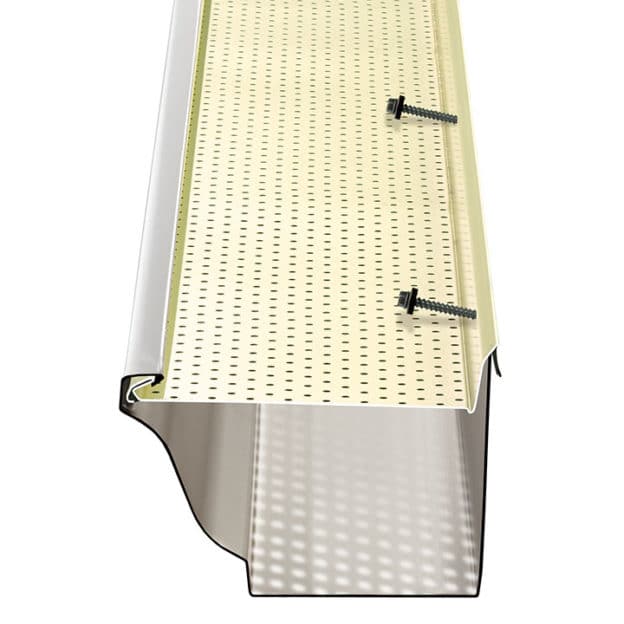 When your gutters are damaged or obstructed, rainwater will pool in areas you don't want it to, damaging your property's infrastructure. Learn about proper gutter installation.