Our Award-Winning Designers
Remodeling projects can feel daunting. Your dream kitchen may involve moving your sink from one side of the kitchen to the other or putting in a double-wall oven where one wasn't before.  Maybe your dream bathroom involves a walk-in shower where there once was a linen closet.
Design Experts
With our team of design experts, you're in good hands, regardless of how big or small your remodeling project is. You can rest assured that they have the experience to tackle your project head-on.
Our team of skilled designers and project managers will make sure that your interior design project goes smoothly at every step of the design process.
From Kitchen Remodels to Bathroom Renovations and Additions, our interior team will provide the support you need to achieve the results you desire.
Meet your designers.
Let's Talk!
Tell us more about your renovation project.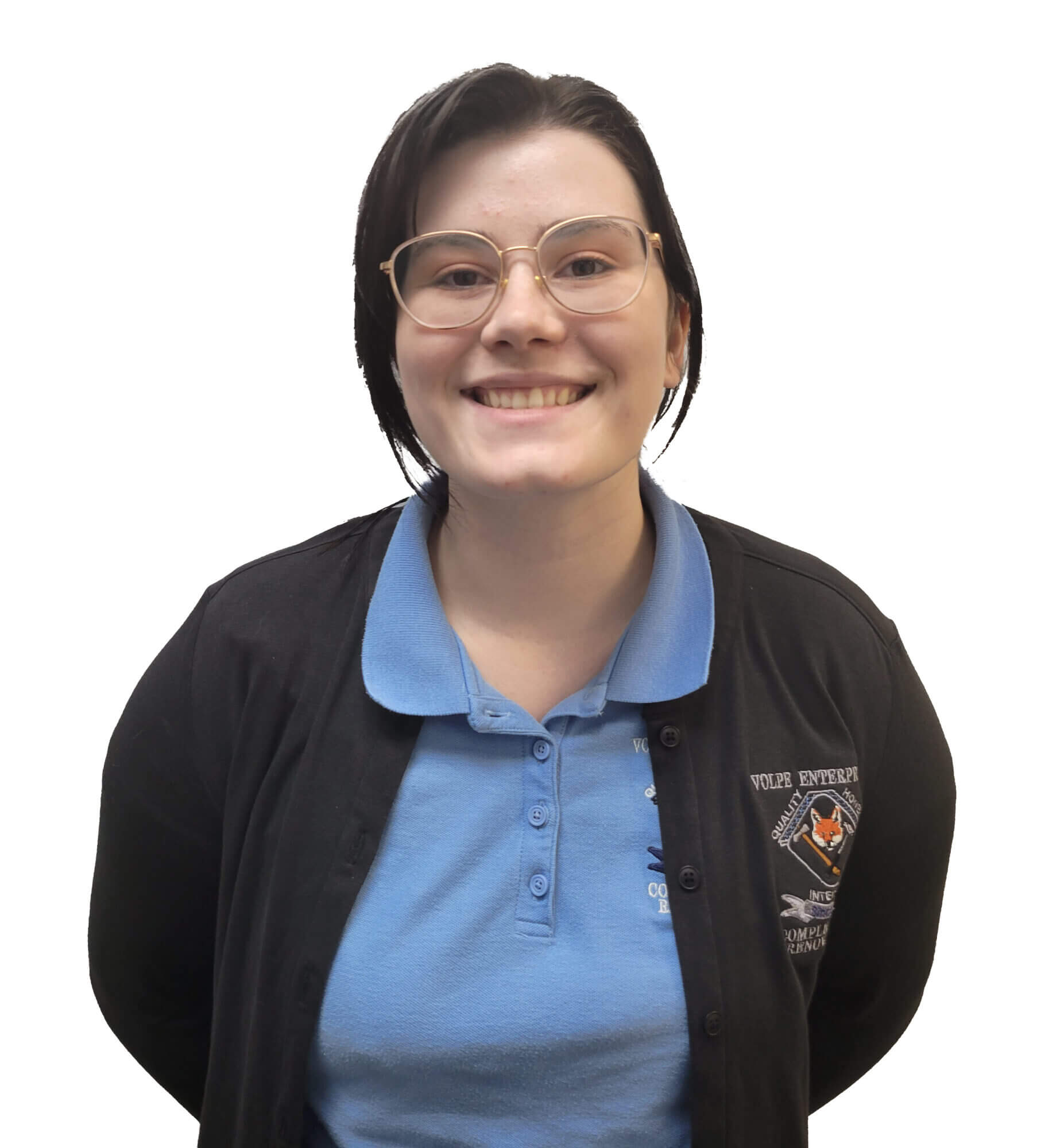 Erin Farrell
Assistant Designer
Erin studied Interior Design at Indiana University of Pennsylvania, where she graduated Summa Cum Laude with a Bachelor of Science. Still new to the field of design, Erin enjoys getting hands-on experience. She assists the Design Team with developing projects that are unique and beautiful.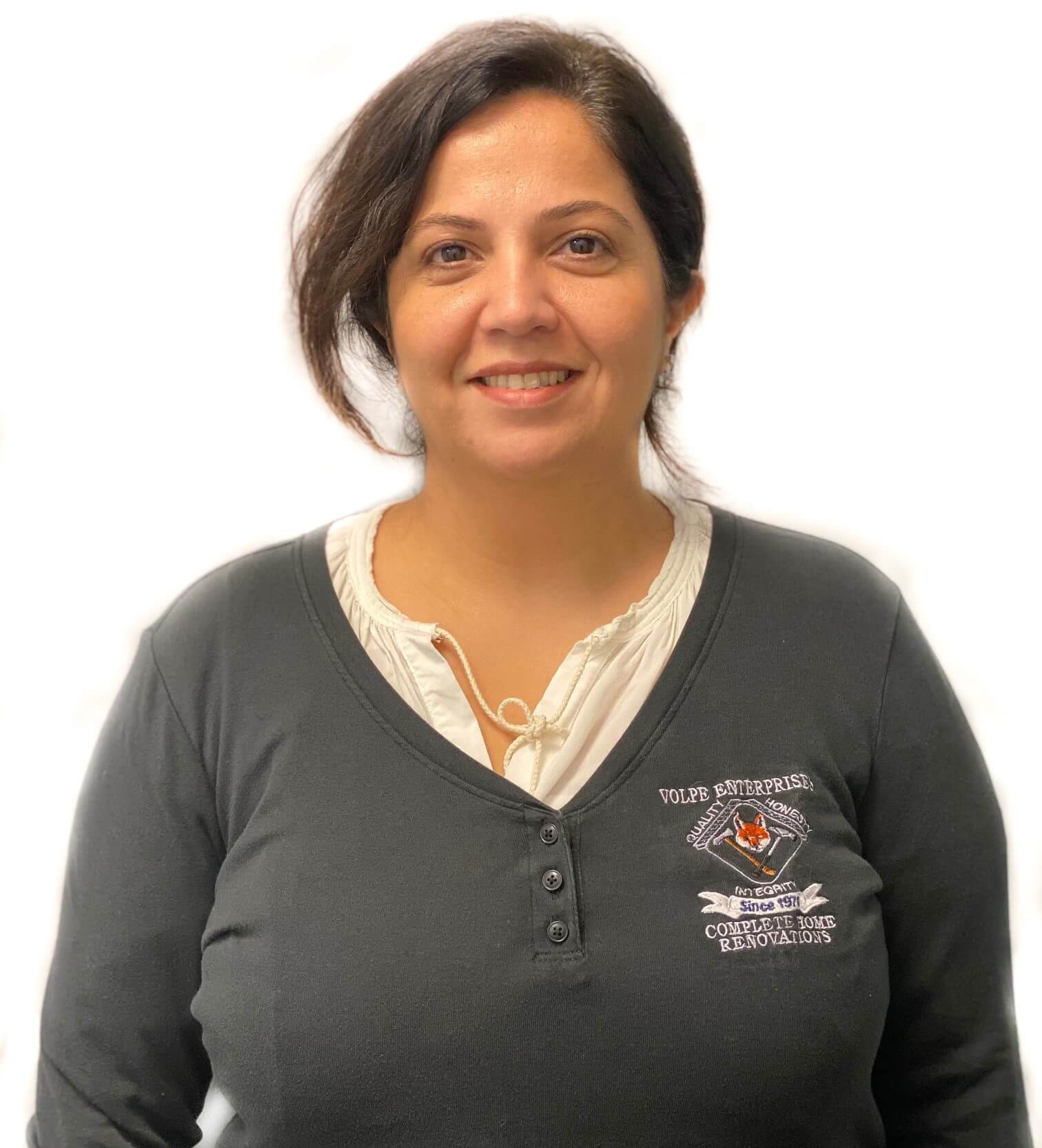 Eda Kumbar
Designer
Eda has her BA in Architecture from Mimar Sinan Fine Arts University in Istanbul, Turkiye, and earned her Interior Design Certificate from Temple University. She worked as an architectural designer at international firms and was part of the design team for numerous residential and commercial projects, including an award-winning, mixed-use project. She has been primarily involved in residential interior design for the last five years and likes providing functional solutions to her clients to meet their needs.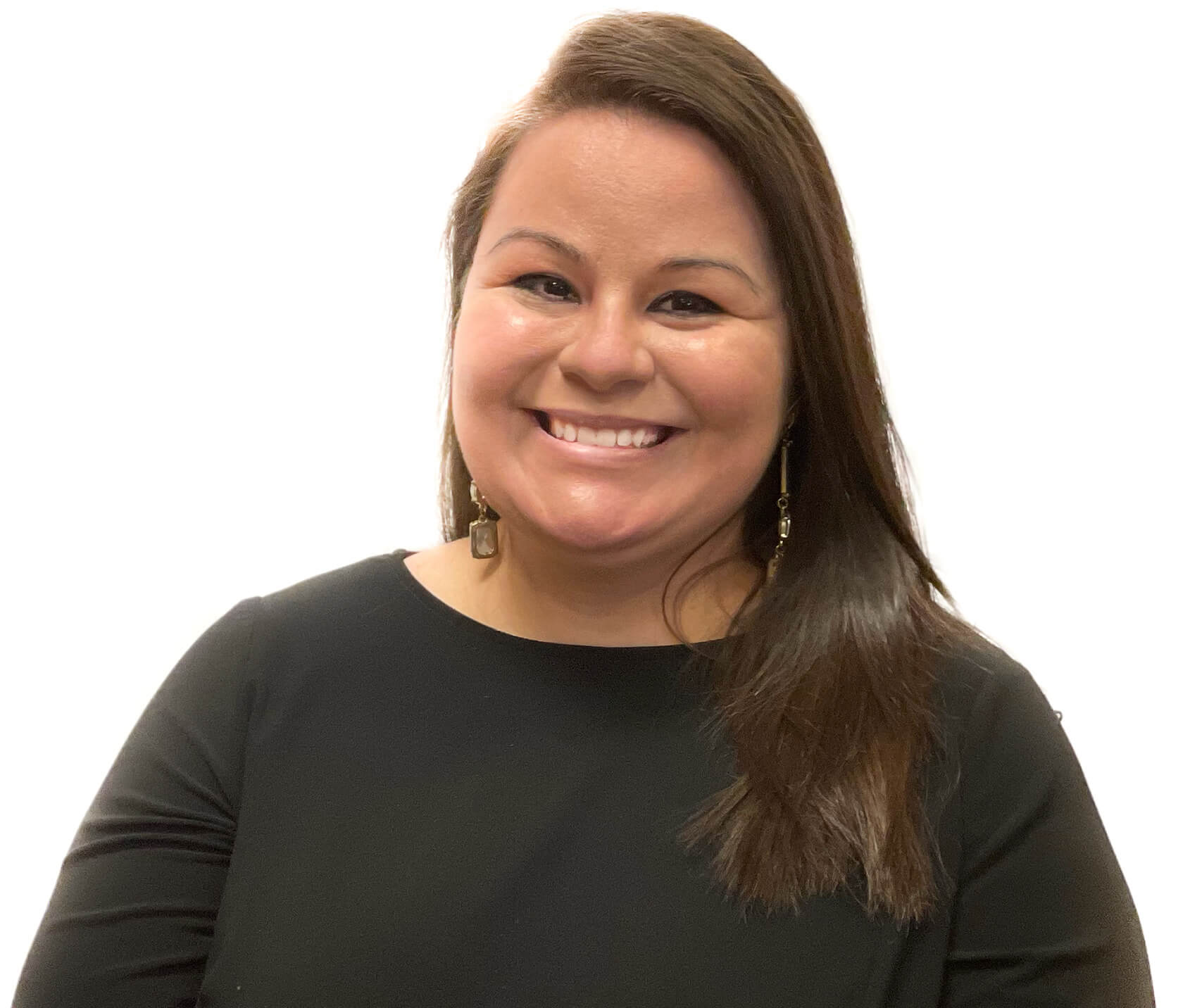 Charlene Nevaraz
Lead Designer
With over 10 years of design experience, Charlene is passionate about creating spaces that showcase her clients' style and personality. She is a visual person who loves that design is a sensory mix of colors, textures, space planning, and problem-solving. Prior to joining the Volpe team as Lead Designer, Charlene was the Lead Designer at a leading Manhattan kitchen & bath company, serving high-end clientele in New York City.
In addition, Charlene has considerable experience as a freelance residential Interior Designer, transforming a multitude of living spaces, including living rooms, kitchens, baths, nurseries, dining rooms, basements, and home offices. She enthusiastically works with her clients to design interior residential spaces unique to them, all while considering their functional or budgetary needs.
Charlene received her degree in Interior Design from Berkeley College.  She also graduated from New Jersey City University, majoring in Fine Arts with an emphasis on Art Design. Charlene is a member of the National Kitchen & Bath Association (NKBA)
Our Project Managers
Every interior project, no matter how small or large, gets assigned a project manager to help guide the homeowner through every step of the process. Our project managers are more than just managers, they are involved in the day-to-day aspect of your project to ensure that your project stays on track, on budget, and on time.
Our project managers pride themselves on their commitment to giving you a quality experience.
Meet your project managers.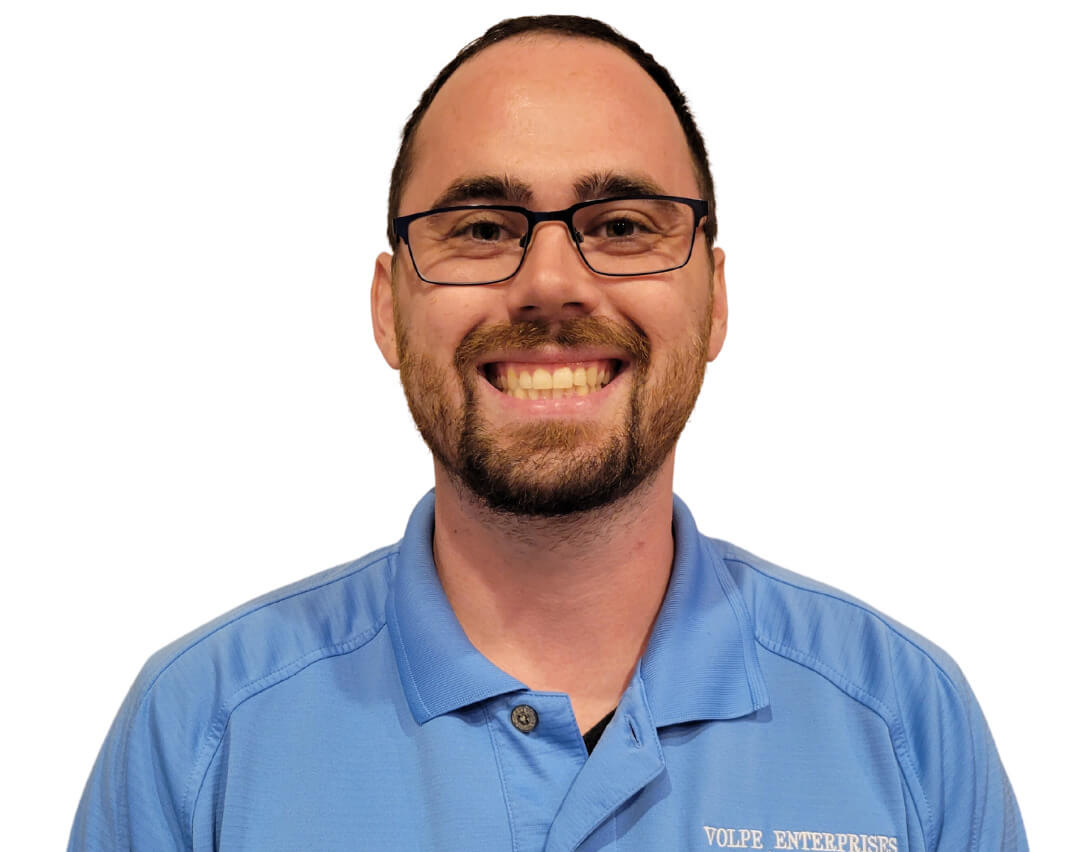 Daniel Babbitt
Project Manager
With over 15 years of experience in the field, Dan's combination of strategic planning, problem-solving, and analytical skills has enabled him to excel in his role as a project manager. He understands the importance of coordination, communication, and time management to ensure successful project completion. Keeping the Volpe "Client for life" motto in mind, he strives to deliver customer satisfaction at the highest level.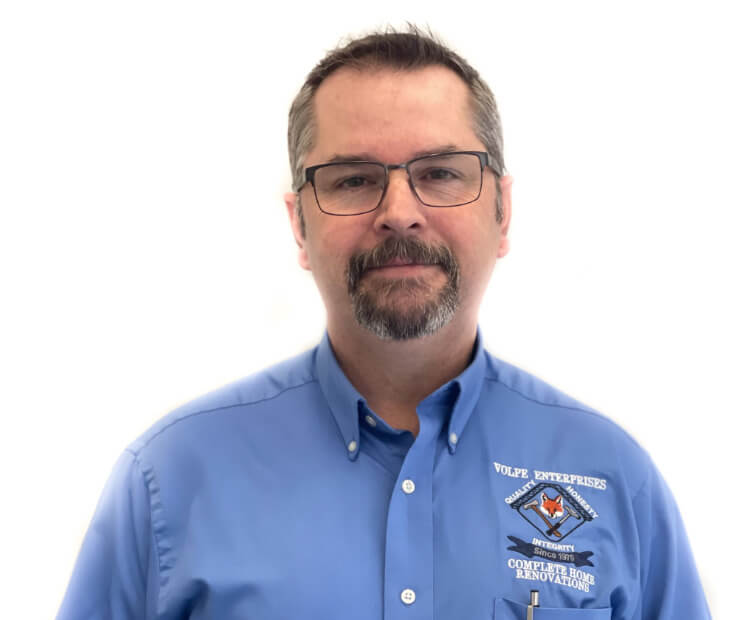 Scott Green
Project Manager
With 17 years of experience as a renovation business owner, Scott brings a wealth of knowledge and experience to his position as a project manager. He's also a US Army veteran who served honorably with the elite 101st Airborne Division, learning valued skills like problem-solving, ethics, and teamwork. He brings this unique skill set to each of his clients, ensuring that every interior project is done to Volpe standards. Scott has a strong background in cabinetry and custom millwork that helps him excel in kitchen and bath projects.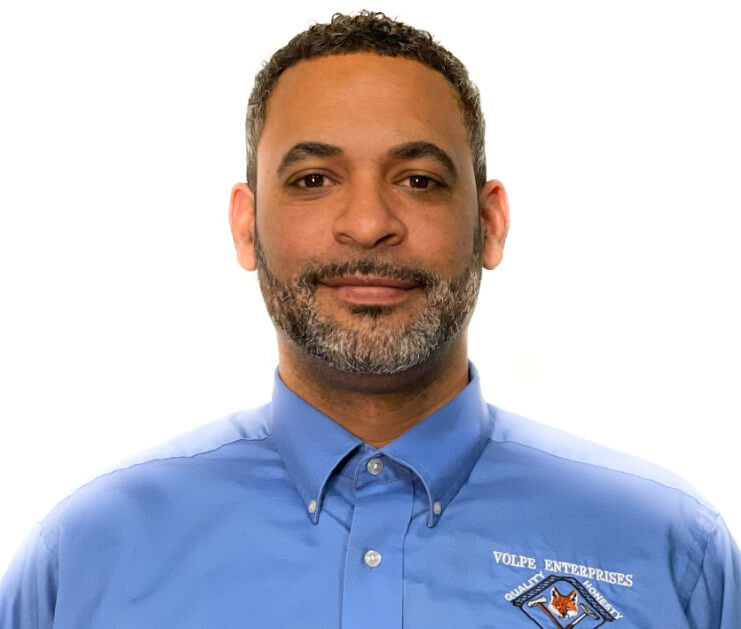 Lee Lucas
Project Manager
Lee is a seasoned professional with twenty-plus years of experience in the construction industry. He prides himself in developing customer relationships and driving project success in the kitchen and bath space. He understands the value of helping clients work within their budget and meet their deadlines. Lee fosters the spirit of teamwork on each of his projects with the end goal of creating the Volpe experience for each client.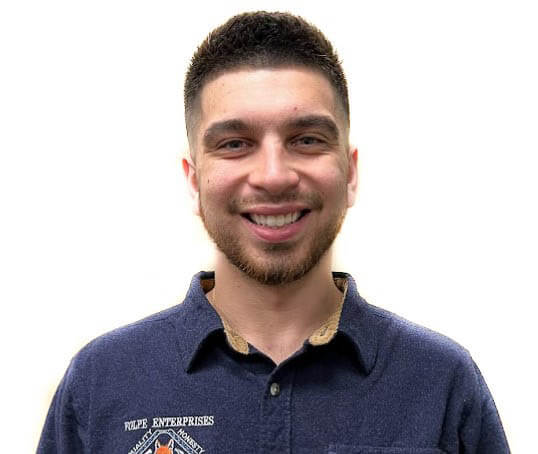 Jacob Panah
Project Manager
For five years, Jake worked hands-on in the construction field and adeptly navigated the dynamic landscape of project management. Simultaneously, Jake pursued a bachelor's degree at Temple University where he graduated with a degree in Adult and Organizational Development. His time management, perseverance, and leadership skills contribute to his strong project manager skills. Embracing his role as a leader, Jake is determined to achieve greatness in each client relationship.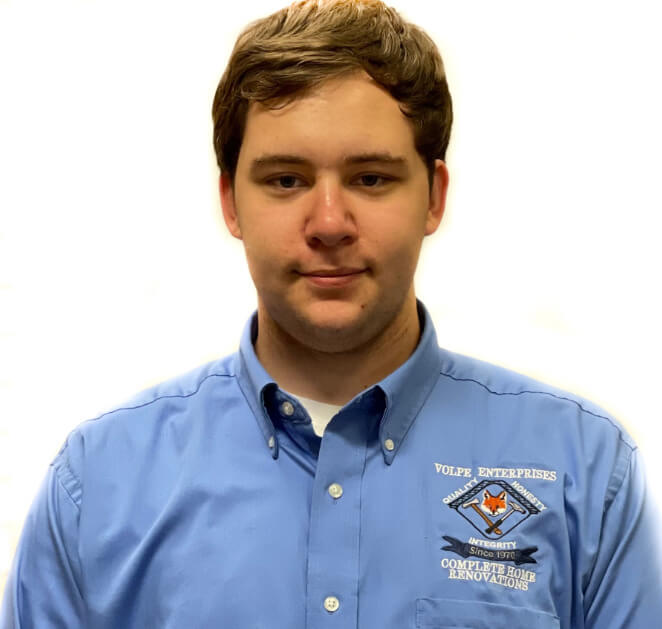 Kyle Robey
Project Manager
Kyle is an exceptional project manager who brings a unique blend of talents and perspectives to his position. With the Certified Associate of Project Management (CAPM) certification and a degree in business administration, he prides himself on the ability to navigate complex projects. Kyle has achieved the status of being the youngest interior project manager on the Volpe staff. Despite his age, he brings a wealth of knowledge and preparation to each client's project.
Do you ever feel like your home is missing something? Make your house feel larger and more complete! Learn more about home additions.